The Upper Gallery is currently closed for renovations.

These renovations will improve preservation of artifacts and enhance the visitor experience. The Lower Gallery has been reopened, its exhibits are methodically being returned. Period room tours are offered at the regularly scheduled times.
Plan Your Visit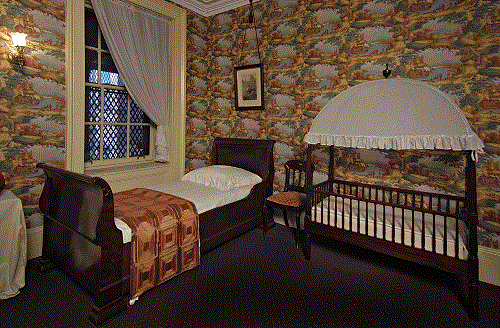 NPS
Park Ranger guided tours of the period rooms are available on the hour, 10am, 11am, 1pm, 2pm, 3pm and 4:00pm. Each tour lasts approximately forty minutes.
The period rooms can only be seen by guided tours.
The exhibit galleries are currently closed for renovations. Guided tours of the period rooms are still available during the gallery renovations.
Reservations are required for groups of 10 or more. Please to call (212) 260-1616 and speak with a Ranger to book a group visit. A two-week advance notice is necessary. Voice mail messages cannot be used for confirmation.


Enjoy what our city has to offer.

The City of New York's website has a multitude of info regarding city operations and events. Read More

Know the weather before you travel.

The National Weather Service provides up-to-date forecast information. Read More

Save money and the environment. Use mass transit.

Visit the Metropolitan Transit Authority website. Read More
Did You Know?

Rumor has it that on October 21, 1907 Theodore Roosevelt visited Andrew Jackson's estate and was served a cup of Maxwell House coffee. He remarked that the coffee was, "Good to the last drop." Although his quote wasn't officially documented, the coffee company claimed the story was true for years.