Our Address Has Changed

Our new mailing address is: Tallgrass Prairie National Preserve 2480 B Ks Hwy 177 Strong City, KS 66869
Things To Know Before You Come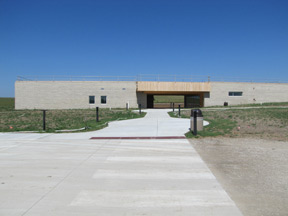 Our new visitor center is open. Please begin your visit here with 10-minute orientation film, brochures, and temporary exhibits. Please continue to call ahead (620-273-8494) for bus tour availability. The season runs from the last Saturday in April through the last Sunday in October.

Windmill Pasture is home to the preserve's bison herd. Some hiking trails bisect the bison area. Please do not attempt to pet or come in close contact with the bison. Though they often appear docile, bison are wild animals and will attack when threatened. Please keep a safe distance when hiking.
Hiking and nature trails are for foot traffic only. A bicycle rack is provided in the top parking lot for your convenience. All trails are open 24 hours, seven days a week. At this time camping is not authorized.
Did You Know?

There is archaelogocal evidence of humans living here over 10,000 years ago.  Tribes affiliated with the preserve are the Kaw, Osage, Wichita, and Pawnee.