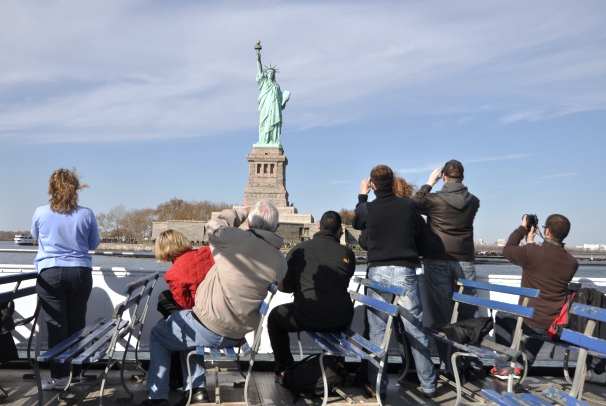 NPS PHOTO by Kathleen Sullivan
FERRY DEPARTURE OPTIONS
Battery Park, Manhattan: Visitors boarding ferries in lower Manhattan should use public transportation whenever possible. For those who are driving or carpooling, parking can be both expensive and difficult for those who are not familiar with traffic in New York City.
Liberty State Park, Jersey City: Driving and parking at Liberty State Park is easier than in Manhattan but, here too, visitors have options for public transportation.
Want to drive? Here are the GPS addresses for ferry departure points.