Photo Gallery
Social Media and Multimedia
Park rangers and park visitors have increasingly used social media to share photographs. On the Statue's official Facebook and Flickr albums, you can view albums, comment on your favorites and even contribute to the collection.
The links below include some of our favorites. While browsing the photographs, Like Us on Facebook and Flickr so you will never miss another update.
Did You Know?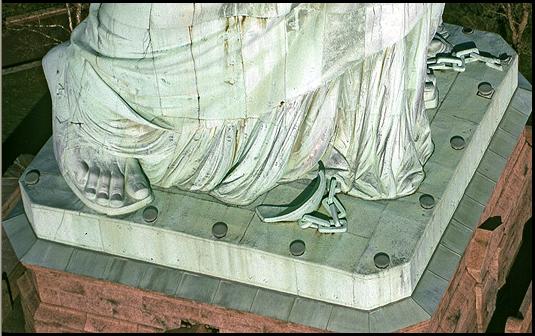 Freedom is not standing still. A symbolic feature that people cannot see is the broken chain wrapped around the Statue's feet. Protruding from the bottom of her robe, the broken chains symbolize her free forward movement, enlightening the world with her torch free from oppression and servitude.