Our Staff & Offices
Statue of Liberty National Monument
All official inquiries and comments should be directed to:
In writing: National Park Service, Statue of Liberty National Monument, Liberty Island, NY, NY 10004. Attn: Superintendent
E-mail the park.
General Information Line: 212 363-3200 (voicemail only)
Media Relations: 917-299-3843
Fax: No fax lines are working
Information about ferry tickets, schedules, cancellations and other trip planning items related to traveling to and from the island, please visit www.statuecruises.com.


Did You Know?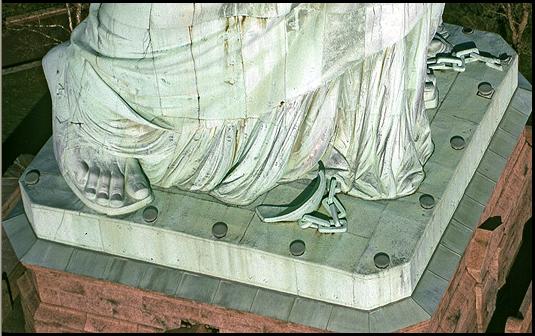 Freedom is not standing still. A symbolic feature that people cannot see is the broken chain wrapped around the Statue's feet. Protruding from the bottom of her robe, the broken chains symbolize her free forward movement, enlightening the world with her torch free from oppression and servitude.