Laws & Policies
Firearms in National Parks
The law governing possession of firearms inside a national park changed on February 22, 2010.
Visitors may possess firearms within a national park unit provided they comply with federal, state, and local laws.
The role of the responsible gun owner is to know and obey the federal, state, and local laws appropriate to the park they are visiting.
Please remember that federal law prohibits firearms in certain park facilities and buildings. These places are marked with signs at public entrances.
For more information
Please visit
www.nps.gov/nero/firearms/


Did You Know?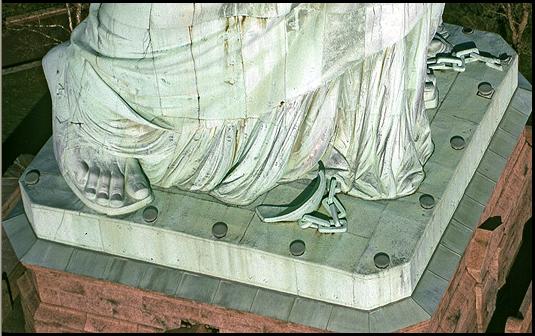 Freedom is not standing still. A symbolic feature that people cannot see is the broken chain wrapped around the Statue's feet. Protruding from the bottom of her robe, the broken chains symbolize her free forward movement, enlightening the world with her torch free from oppression and servitude.