Outdoor Activities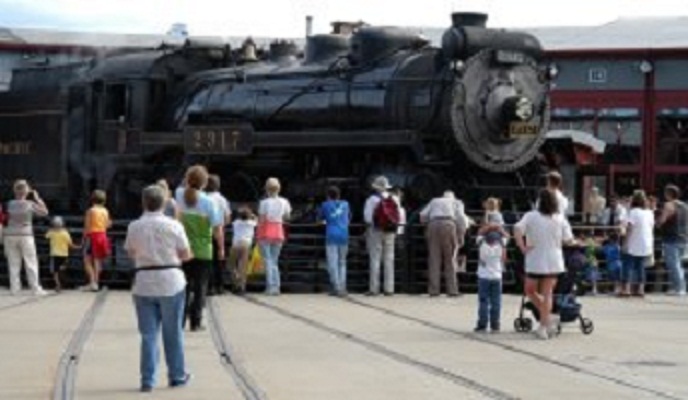 NPS Photo
Steamtown NHS occupies about 40 acres of the former Scranton yards of the Delaware, Lackawanna & Western Railroad. The entire yard is open whenever the park is open.
Within this area, there are multiple opportunities for outdoor activities. There are tables and benches outside the museum complex, available seasonally, for picnic lunches or just relaxing. Outdoor walking tours may be offered, as well as train rides outside our Park boundaries!
When you visit Steamtown NHS, check at the Visitor Center to learn about that day's scheduled activities, as our online calendar can change on short notice!



Did You Know?

A large hard-working steam locomotive can use up to 6 tons of coal in about an hour. The fireman (the one who shovels the coal) might shovel 200 pounds of coal a minute! This is why railroads helped design mechanical stokers. Learn more about railroad jobs at Steamtown NHS in Scranton, PA. More...