Plan Your Visit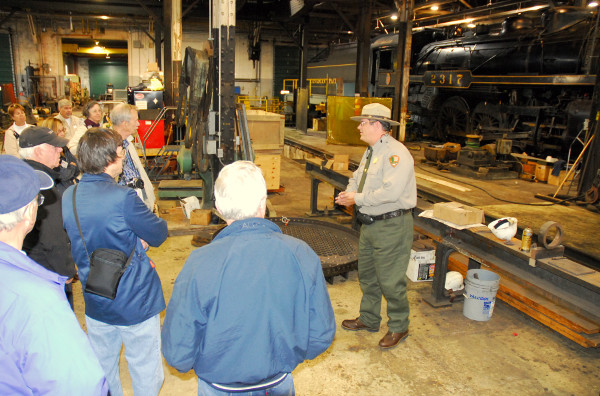 August 2014 Excursion Schedule
With a little advance planning, you can make the most of your trip to Steamtown. Be sure to check out the contents of Steamtown's website, especially the Things to Do, Things to Know Before You Come, and Directions. The answers to most visitor questions can be found here. If you can't find the information you are looking for, check the "FAQs" page or visit the "Contact Us" page for additional options.

Our August 2014 Excursion Schedule is available to view, download and print! The Fall Foliage schedule is expected to be announced in late August. Please phone the Tickets kiosk at 570-340-5204 for train info and to purchase tickets; this is also where you'll pay the Park Entrance Fee and train ride fees for long and short train excursions - or pick up prepaid tickets - upon arrival.
(Sorry, Internet and email sales are not available.)

On the day of your visit, check the Visitor Center "Today's Programs" display to learn about other programs that may be offered that day. You can preplan your day by checking our monthly tours and programs schedule (subject to change).

While the Park is open all year with the exception of three major holidays, some tours and all of the train rides are seasonal. We post our tour and program schedule monthly, but update it weekly due to staffing and equipment availability. Each month's schedule is posted on or about the 10th of the month before. Note that all children 15 and under must be accompanied by an adult while at the Park and aboard train rides and excursions.

Enjoy your visit!


Did You Know?

There are about 1,950 steam locomotives in the United States. About 250 of these are capable of running. At any given time, fewer than 100 can operate. Steamtown National Historic Site has three steam locomotives which can run. More...