April Night Tour of Sand Creek

Sand Creek Massacre NHS is offering an evening tour and presentation on April 19, 2014. Appointments are required; please see the linked page for more information on scheduling and information. More »
Directions
The Sand Creek Massacre is located in
Kiowa County
Colorado. To visit the site, follow Colorado State Highway 96 east off Highway 287 near Eads, or west off Highway 385 at Sheridan Lake. Near Chivington, turn north onto County Road 54/Chief White Antelope Way or at Brandon, turn north onto County Road 59. Follow these roads to their intersections with County Road W. The park entrance is along CR W a mile east (right) of CR 54 or several miles west (left) of CR 59.
Caution Large Vehicles and Motorcyclists: Eight (8) miles of dirt/sand roads lead to the site.


Did You Know?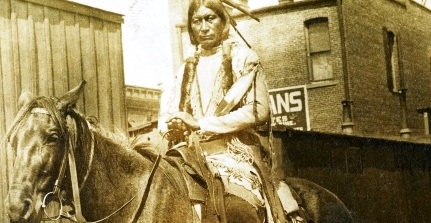 Among the Chiefs at Sand Creek was old Yellow Wolf. His band suffered heavily, and the old Chief, as well as his brother were killed. Yellow Wolf's son Red Moon (pictured) survived, and became a respected leader until his death in 1901. Today, some Cheyenne still refer to themselves as the Red Moon people.