2013 Fire Restirctions

Due to high fire danger, fire and smoking restrictions are now in effect on all National Park Service land in the Santa Monica Mountains National Recreation Area. For details, please download the public notice or call 805-370-2301. More »
Update on Park Closures

All NPS trails are open at Rancho Sierra Vista/Satwiwa! Currently, this park site is only open sunrise to sunset.
Map and Site Information: Point Mugu State Park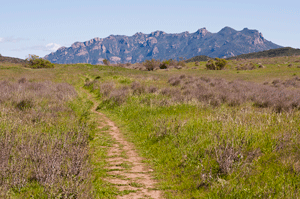 Photo by NPS-A. Bevilacqua
Point Mugu State Park is set in a quiet and secluded 14,000 acres of land. With over 60 miles of hiking trails, it's great for hikers of any experience level. The views include gorgeous rocky bluffs, sand dunes, and two major river canyons. There are two camping grounds, Thornhill Broome and Sycamore Canyon. In late winter and spring, migrating whales can be seen passing the beach.,/p>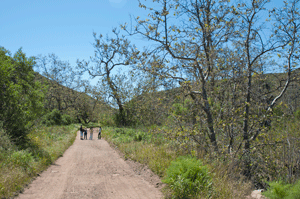 Photo by NPS-A. Bevilacqua
Site Info and Map
Point Mugu State Park Map (JPG - 661 KB)

Fee may be collected for entry.
Fee required for camping.
Directions
9000 Pacific Coast Hwy, Malibu, CA 90265
Main Entrance & Campground: Pacific Coast Hwy, 4 miles west of the Ventura County line. Enter park at Sycamore Canyon Campground.
Ray Miller Trailhead: 1.6 miles west of Sycamore Canyon Campground along Pacific Coast Hwy.


Did You Know?

Four state parks were the triumph of a grassroots movement to protect open spaces minutes from Los Angeles in the 1950s & 60s. Three women, Sue Nelson, Jill Swift, and Margo Feuer further galvanized the movement that helped make Santa Monica Mountains National Recreation Area a reality in 1978.