Map and Site Information: Point Mugu State Park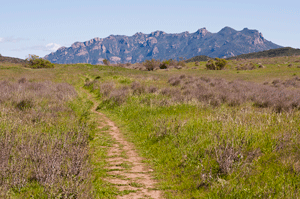 Photo by NPS-A. Bevilacqua
Point Mugu State Park is set in a quiet and secluded 14,000 acres of land. With over 60 miles of hiking trails, it's great for hikers of any experience level. The views include gorgeous rocky bluffs, sand dunes, and two major river canyons. There are two camping grounds, Thornhill Broome and Sycamore Canyon. In late winter and spring, migrating whales can be seen passing the beach.,/p>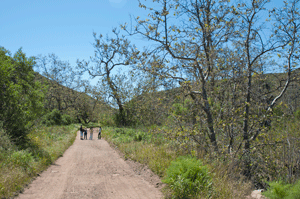 Photo by NPS-A. Bevilacqua
Site Info and Map
Point Mugu State Park Map (JPG - 661 KB)

Fee may be collected for entry.
Fee required for camping.
Directions
9000 Pacific Coast Hwy, Malibu, CA 90265
Main Entrance & Campground: Pacific Coast Hwy, 4 miles west of the Ventura County line. Enter park at Sycamore Canyon Campground.
Ray Miller Trailhead: 1.6 miles west of Sycamore Canyon Campground along Pacific Coast Hwy.


Did You Know?

A core group of dedicated National Park volunteers, often laboring in the hot sun, built a native plant nursery from the ground up in 2002. Native plants, from the common Ceanothus to the endangered Lyons pygmy daisy germinated in this volunteer-run nursery will help restore disturbed habitat.