Mission Concepción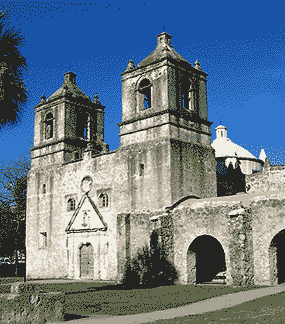 Mission Nuestra Señora de la Purisima Concepción de Acuña
This handsome stone church was dedicated in 1755, and appears very much as it did over two centuries ago. It stands proudly as the oldest unrestored stone church in America. In its heyday, colorful geometric designs covered its surface, but the patterns have long since faded or been worn away. However, original
frescos
are still visible in several of the rooms.
Click here for
more information
about Mission Concepción. It is located at 807 Mission Road, San Antonio, Texas, 78210.


Did You Know?

that Spanish missions were not churches? They were Indian towns, with the church as the focus, where, in the 1700s, the native people were learning to become Spanish citizens. In order to become a citizen, they had to be Catholic; that is why the King of Spain sent missionaries to acculturate them.