Upcoming Events
Showing 1 results
  Show ALL instances of recurring events

 RSS Feed
Abraham Lincoln Birthplace National Historical Park

Saturday, February 20, 2016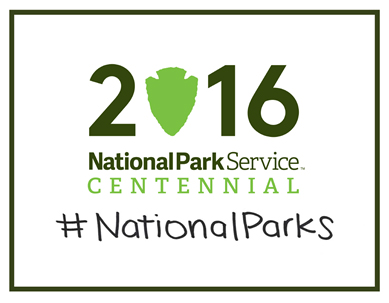 Events for 2015
Listed below are annual events that occur in the park. All are free of charge except where noted. Please e-mail and confirm time and dates of events before publishing in case changes have been made between the time of this printing and the day of the event.
February 20 FULL
Basura Bash, 8:00 am - 12 noon
Help keep our historic river clean. Volunteers are needed to collect trash and recyclables from the banks of the San Antonio River and area creeks.Registration to help at the San Antonio Missions is closed. Click here to volunteer at other sites.
April 7
Make It Your Mission Gala
Missions, moonlight, and mariachis...a perfect way to spend a glorious spring evening at Mission San Juan Capistrano. A beautiful historical setting, a sumptuous Spanish colonial feast, fabulous auction items and toe-tapping entertainment. The reception features guided tours of the mission grounds, educational projects and other preservation works in progress.
April 16-24
National Park Week
The National park Service is celebrating its 100 anniversary this year! Visit your local national park, San Antonio Missions. Then explore the NPS web site and start planning your summer vacation to one of over 390 sites around the nation. All San Antonio Missions activities are free of charge and no reservations needed.
April 24
San José Church Festival
Yearly church festival that is part of San Antonio's Fiesta celebration.
May 6
Concert Under the Stars, 7:30 p.m.
Music Under the Stars offers a diverse musical palette. The USAA Concert Band and Jazz Band perform stirring marches, jazz, Latino, Big Band, patriotic and musical highlights from every decade. Exciting vocals add to the program, including the voices of the USAA Chorus. Pack a picnic and bring lawn chairs or blankets, and enjoy this wonderful FREE concert in one of San Antonio's most beautiful historic settings, Mission San José.
mid August
Concepción Church Solar Illumination, 6:30 pm
Each year, on or near August. 15, the Feast of the Assumption of Mary, San Antonians of all faiths witness the same natural-light phenomenon first experienced by those who built Mission Concepción. Precisely at 6:30 p.m., as the late summer sun arcs across the horizon, rays of light will pass through two windows on the mission's western wall, illuminating the face of Mary, the Biblical mother of Jesus, as she is depicted in the painting of the Immaculate Conception that hangs behind the altar on the sanctuary wall. The occasion usually attracts numerous photographers. Only overcast skies can mar the moment.
September 24
National Public Lands Day & Take Pride in America, 10:00 am - 1:00 pm
The day for Americans to learn more about their public spaces. The San Antonio Missions will be offering guided tours at Mission San Juan, its colonial demonstration farm, and the Yanaguana Nature Trail.
October 2
Espada Church Festival

October 15
Archaeology Day, 9:00 am - 2:00 am
Mission San José hosts free hands-on activities, exhibits, and demonstrations for the whole family. Activities will emphasize techniques, information learned from digs/artifacts found at the missions, importance of preservation, and future archeology planned for the park.
Co-sponsors are the UTSA's Institute of Texan Cultures and Legacy Program, Southern Texas Archeological Association, San Antonio Museum of Art, San Antonio Office of Historical Preservation, Texas Historical Commission's Casa Navarro, San Antonio River Authority, and Southwest Texas Archeology Society, as part of Texas Archeology month .

November 12
Farm Day at Mission San Juan
December 6
Feast of the Immaculate Conception at Mission Concepción Church
Solar illumination
December 3
"Mission to Mission" Bike Ride
Enjoy a leisurely bike ride to the four missions within San Antonio Missions National Historical park. Sponsored by Mission Trail Rotary Club.
December 17
Los Pastores, 7:00 pm
This Hispanic folk play depicts the shepherds' journey to worship the Christ Child and the obstacles the devil puts before them. This traditional play has been presented each year at Mission San José since 1947.