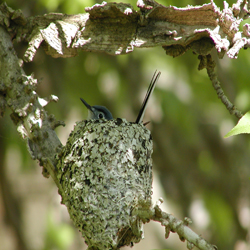 Laura Bundy
Are We There Yet?
From courageous prehistoric hunters that witnessed the development of a new world to the evolution of the intriguing wildlife of Montague Mountain. Russell Cave has a unique mixture of cultural and natural history that is explored by thousands of visitors each year. To learn more about the park, visit the News section and download a copy of The Archaeologists! The Archaeologists contains information about park programs, maps, and articles about natural and cultural aspects of the park.
Dig into the Details of Your Visit
We are located five miles from Highway 72 near the small town of Bridgeport, AL. Please see the directions link for more in-depth driving instructions.
Be sure to wear comfortable shoes, and bring a jacket in cooler weather. Bring hiking shoes if you plan to hike along the nature trail.
Only a drink machine is available at the park, so bring lunch if you are planning a long visit. There are several picnic tables available on a first come first served basis.
We have wheelchairs available for visitors upon request.
Strollers are welcome for use on the boardwalk to the cave shelter but are not recommended on the hiking trail.
Pets on a leash are welcome on the tour to the cave shelter and the hiking trail, but not inside the visitor center. Please see the pets link for more information.
Don't forget your camera!