Accessibility
Facilities
Most facilities are marginally accessible or better.
Hiking
For a list of accessible trails, click here.
Campgrounds
There are ISA-designated sites at three of the campgrounds: Glacier Basin, Moraine Park, and Timber Creek.
Backcountry Campsites
There is one backcountry campsite, Sprague Lake Camp.
For a detailed accessibility brochure which can be downloaded and printed in PDF format, click here.
If you have additional questions, you may contact the park at 970-586-1206.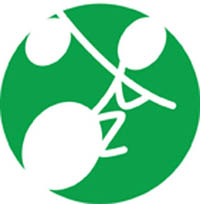 The Disabled Traveler's Companion (website)
A good place to look for information on accessibility is the Disabled Traveler's Companion website. Working in cooperation with Rocky Mountain National Park and other National Parks to provide valuable trip planning assistance to disabled travelers, this website contains information and photographs which may help you plan your visit to Rocky Mountain National Park.


Did You Know?
You can access research information throughout the entire National Park Service system. Find out which parks are studying Chronic Wasting Disease. More...