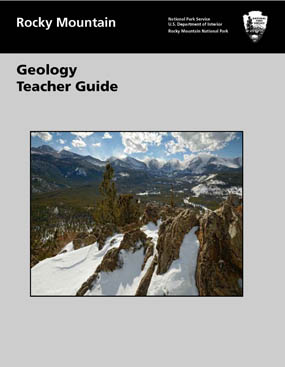 Courtesy NPS
Bring Rocky Mountain National Park into Your Classroom
Rocky Mountain National Park's Education and Outreach Team is working to develop resources to help you bring the themes of Rocky Mountain National Park into your classroom. The materials and links provided in this section can help you and your students prepare for ranger-led and self-guided visits to the park; help you prepare to teach science content related to the Rocky Mountains; or be used by your students to conduct research about the park and its associated resources. We hope that these resources will provide inspiration and support for you and your students to learn about Rocky Mountain National Park and its associated resources.
If you would like to visit Rocky Mountain National Park with your class or schedule a classroom visit to complement your curriculum, please see Plan a Field Trip.
Distance Learning
Distance learning resources available for teachers include short stand alone videos on topics from geology to evosystems, as well as, videos to help you prepare your students for a specific field trip to Rocky Mountain National Park. Virtual ranger led distance learning programs are also offered by Rocky Moutain National Park's Education and Outreach team. Visit the distance learning page for more information.
Teacher Guides
We are currently developing a series of teacher's guides to be used as pre-visit information or for stand-alone instruction in the classroom. Each guide contains background information to assist educators in better understanding the resources of Rocky Mountain National Park, as well as lists of key concepts and inquiry questions, and additional resources to learn more. Each pdf guide can be downloaded on computers equipped with Adobe Acrobat. Click here to see our current teacher guides.
Fun Facts for Teachers
In the past, Rocky Mountain National Park published a series called Terry's Tidbits. These Tidbits have been updated to become Fun Facts for Teachers. Each Fun Fact article focuses on a resource or issue in the park and is about one page in length. The Fun Facts are organized into nine categories - Environment and Ecosystems, Fauna, Flora, Geology, History, Operations, Research, Seasons, and Volunteer and Youth Groups. Click Here to view our collection of Fun Facts.