TRAVEL ADVISORY- Sunday, March 16th HWY 101 closed 9am-2pm

Cal Trans (DOT) reports that on Sunday, March 16th, 2014 Highway 101 (6 miles south of Crescent City) will be closed from 9 am to 2 pm for slide removal. More »
Newton Drury Parkway will be Closed at Night Due to Increased Wood Poaching

Effective Saturday, March 1, 2014, the parkway will be closed each day at sunset and re-opened at sunrise. More »
Plan Your Visit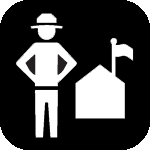 Visitor Centers
More than mere information, stop-by one of the parks' five visitor centers. It's a great way to start your redwood adventure!
More...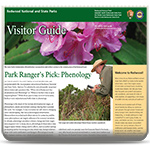 Official Visitor Guide
View, download, and/or print-out the annual Visitor Guide. The latest edition focuses on Redwood's 40 fabulous miles of coastline. As always, find out about ranger-led activities, scenic drives, walks and hikes, camping, backcountry basics, visitor centers, and the famous trees themselves.
More...

Willkommen, bienvenue, 歡迎, 歡迎光臨, benvenut, ようこそ, hoan nghênh, 환영합니다.
The official Visitor Guide to Redwood National and State Parks is available in several different languages: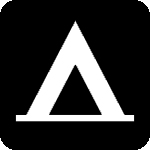 Camping
Whether you prefer the comfort of a developed campground or the solitude of a backcountry camp, world-class camping opportunities abound at Redwood National & State Parks.
More...


Did You Know?

Elk once ranged over most of the United States from Maine to New Mexico. By 1860, the eastern elk had been eliminated by hunters. By 1912, about 124 Roosevelt elk remained in northern California. Prairie Creek Redwood State Park became an elk refuge in 1923 where elk are common today.