Operating Hours & Seasons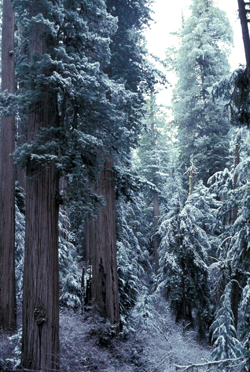 NPS Collection
Redwood National and State Parks is always open. Visitor centers and campgrounds maintain seasonal hours of operation.
While temperatures range from 40 to 60 degrees Fahrenheit year-round along the redwood coastline, experiences in the parks change with the seasons. In summer, redwoods rely on the moist fog that envelops the coast in the summer. Further inland, conditions are mild with warmer temperatures. Winters are cool with considerable precipitation.
more...

Call (707) 443-7062 for current weather conditions. Check-out current conditions in the parks and contact a visitor center for the latest information.


Did You Know?
All that remains of a sheep ranch owned by the Lyons family for more than 100 years is a barn, several shepherds' cabins, and orchards. You can visit Lyons Ranch Historic Site via the Lyons Ranch Trail which begins at mile 17.0 on Bald Hills Road.