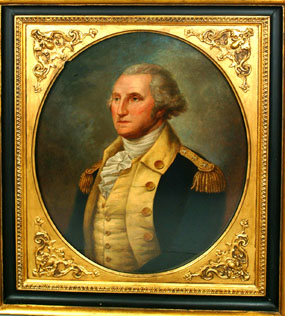 Morristown National Historical Park
The French Connection
By the winter of 1780, the outcome of the Revolutionary War was anything but certain. In October 1777, the Americans captured Fort Saratoga in upstate New York, which convinced the French to support the colonial war effort. That winter, however, the British took control of the American capital of Philadelphia, and already possessed New York City. General George Washington's Continental Army passed a difficult winter at Valley Forge. A number of port cities in the South had fallen into British hands.
Yet, in February 1778, the French signed the Treaty of Alliance with the American delegation in Paris. Neither side believed it would be worthwhile to send French troops across the Atlantic Ocean, but by 1780, it became necessary. General Jean-Baptiste Donatien de Vimeur, the comte de Rochambeau, arrived in Newport, Rhode Island, with over 5,000 men in July 1780.
Rochambeau's army remained idle for over a year. In that time, Native Americans from the Oneida and Tuscarora tribes met him at Newport, remembering their loyalty to the French from the Seven Years' War (1754-1763). In September, Rochambeau met with General Washington. They hoped to launch an attack on General Henry Clinton's army in New York, but it was too late in the year. The French spent the winter of 1780-81 in Newport.