Please join Point Reyes National Seashore staff for Science Lectures, 45 minute presentations on scientific research being performed at Point Reyes and elsewhere in the California. Science Lectures are sponsored by the Pacific Coast Science and Learning Center at Point Reyes National Seashore. They usually occur at noon on many Thursdays throughout the year and are normally held at the Red Barn Classroom at Point Reyes National Seashore's Headquarters. All are welcome and admission is free.
To get to the Red Barn Classroom, follow the Directions to get to the Bear Valley Visitor Center. After turning off of Bear Valley Road, proceed up the two-lane, paved driveway toward the Bear Valley Visitor Center. You will see the Red Barn on the left and after about 0.1 miles, there is a brown road sign pointing left to the Red Barn Classroom. Turn left on to the gravel driveway and proceed across the bridge to the parking lot. The Red Barn Classroom is on the end closest to this parking lot.
Upcoming Brown Bag Lectures: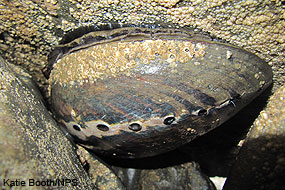 Date: Thursday, December 3, 2015
Title: "The North and South of it, Black Abalone Presence in the California National Parks"
Presenter: Kari Eckdahl, M.S., California State University, Fullerton (Former PRNSA Intern)
Time: Noon
Date: Thursday, February 4, 2016
Title: "Climate change and conservation in the Bay Area: Visualizing the future"
Presenter: David Ackerly, Ph.D., Professor, UC Berkeley
Time: Noon
More info: http://www.ackerlylab.org/
Some of our Brown Bag Lectures earlier this year included: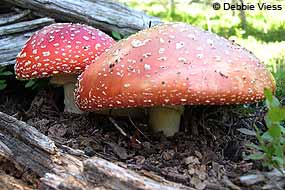 Date: Sunday, January 4, 2015
Title: 10th Annual Point Reyes Fungus Fair
Location: Bear Valley Visitor Center auditorium
Schedule of Speakers:
11:00 am "Forest Fires and Fungi: Losers, Winners, and Strategies" by Dr. Tom Bruns
12:30 pm "The Art and History of Mushroom Dyes" by Dorothy Beebee
2:00 pm "Zen and the Art of Mushroom Hunting" by Debbie Viess
More info: http://www.nps.gov/pore/planyourvisit/events_fungusfair.htm
Date: Thursday, January 8, 2015
Title: "The Study of Indigenous Landscape Management Practices in Central California: An Eco-Archaeological Approach."
Presenter: Dr. Kent Lightfoot, UC Berkeley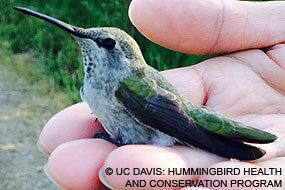 Date: Thursday, May 21, 2015
Topic: Patti Trimble, featured artist in the exhibition of women environmental artists, "Connections," will talk about her painting and study of endangered plants of California. Co-sponsored by Art Contemporary Marin.
Date: Thursday, May 28, 2015
Title: "Whales, Walruses, and Sea Cows: Paleontologic Investigations of the Purisima Formation at Point Reyes National Seashore"
Presenter: Robert W. Boessenecker, Ph.D. Candidate, University of Otago, New Zealand and Research Associate, University of California Museum of Paleontology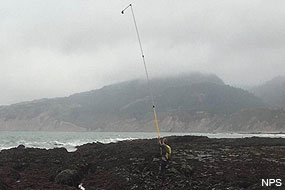 Date: Thursday, November 5, 2015
Title: "Viewing sea stars from the sky: High resolution aerial mapping of the rocky intertidal zone"
Presenter: Victoria Kentner, from the Point Reyes National Seashore Association