Directions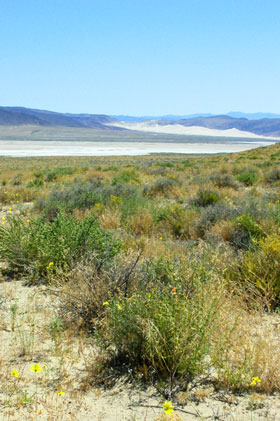 National Park Service
The Pony Express National Historic Trail, authorized by Congress, includes nearly 1,900 miles of historic trail. It was the primary "road" used by young riders on swift horses to carry the U.S. Mail between St. Joseph, Missouri and Sacramento, California—often in ten days or less with good weather. The route passes through eight states from Missouri to California.
Auto Tour Route driving directions and maps provide modern-day travelers with directions along highways that approximate the historic route taken by the Pony riders during the eighteen months that it operated from 1860-1861.
The page of Suggested Trail Sites to Visit will also be of value for first time visitors.
The
Links & Resources
page will provide useful contact information for local land and/or site managing agencies and organizations along the route as well as a bibliography of suggested reading materials.
Did You Know?

To carry the U.S. Mail across 1800 miles of wilderness, Pony Express riders changed horses about every 12-15 miles. At each station, the rider would quickly take the mochila with mail pouches from his saddle and throw it onto the saddle of the fresh horse - and off he went. More...