Visitor Center
Welcome to Pipe Spring National Monument. Pipe Spring is a place of water in a desert land. This water has attracted plants, animals, and people over time. The three main cultures to occupy Pipe Spring are the Ancestral Puebloans, the Kaibab Band of Paiute Indians, and the Mormon Pioneers.

The museum you are about to visit focuses on the Kaibab Paiute: their traditional lifeways, interactions with other groups, and contemporary life. It also describes Mormon pioneer settlement of this area.



To enter the monument, a $5.00 per person fee is charged (persons 15 and under are free), or visitors may present their Interagency Annual Pass, Interagency Senior Pass, or Interagency Access Pass.

The non-profit Zion Natural History Association operates a bookstore in the visitor center. Here you will find information about Pipe Spring, Mormon pioneers, native cultures and natural history of the area, as well as native handicrafts.

Did You Know?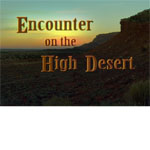 Pipe Spring National Monument has a new video! This video talks about the history and culture of the people who have utilized Pipe Spring: The Ancestral Puebloans, Kaibab Paiute, and the Mormon Pioneers. More...