Be sure to visit the park store at the Pecos National Historical Park E. E. Fogelson Visitor Center; a portion of sales income goes to support park operations.
Run by the Western National Parks Association, the store carries historical, cultural and natural resource titles, educational games, puzzles, Park Passport items, pottery and jewelry. WNPA is a nonprofit organization founded in 1938 as the Southwest Monuments Association.

Summer Store Hours: 8:00 a.m. to 6:00 p.m.

Winter Store Hours: 8:30 a.m. to 4:00 p.m.


To learn more, to shop online, or to become a member, please visit www.wnpa.org. Members receive a 15% discount in the park store. To contact store staff by phone, please call (505) 757-7215.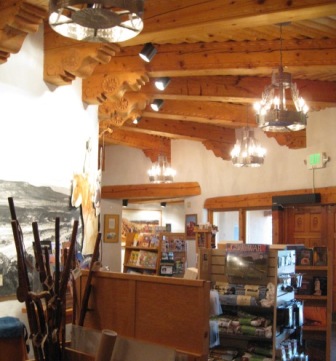 NPS Photo