Park Phone issues

The visitor center main phone line and fax line are not working. To reach the park visitor center, call (361) 949-8069. Fax to (361) 949-7091, Attention: Visitor Center. We apologize for the inconvenience.
Bird Island Basin Campground rehabilitation starts August 18, 2014

The second part of a project to repair facilities and rebuild eroded shoreline at Bird Island Basin Campground begins August 18. Minor disruptions of activities in the immediate area may occur. None of the work should affect use of the boat ramp.
People
From the Padre Island National Seashore Archives (courtesy of the Dunn family)
Except for the wreck of the 300 in 1554, there were never any major events or battles of historical signifcance on Padre Island. Many would think that this means nothing of historical interest ever occurred on the island. They would be wrong.
Padre Island is rich with history, but because no major events occurred here, little was recorded about the people who lived or passed through here. That simply makes finding the information difficult.
In this section of the website, you will learn about the people who made the history of the island. Currently, only the best known people are described, later, however, more biographies and tales will be added to flesh out the fascinating, untold, and often overlooked history of Padre Island.


Did You Know?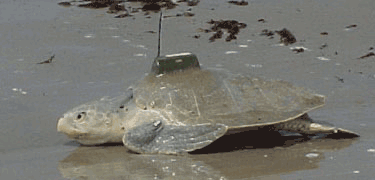 Kemp's ridley sea turtles are both the smallest and the most endangered sea turtles in the world. Padre Island National Seashore is one of only a few places in the world where Kemp's ridley sea turtles come to nest. More...