HOW DID THE GREAT FALLS GET HERE?
Learn about the geology of Paterson that created the features that eventually led to the establishment of the city.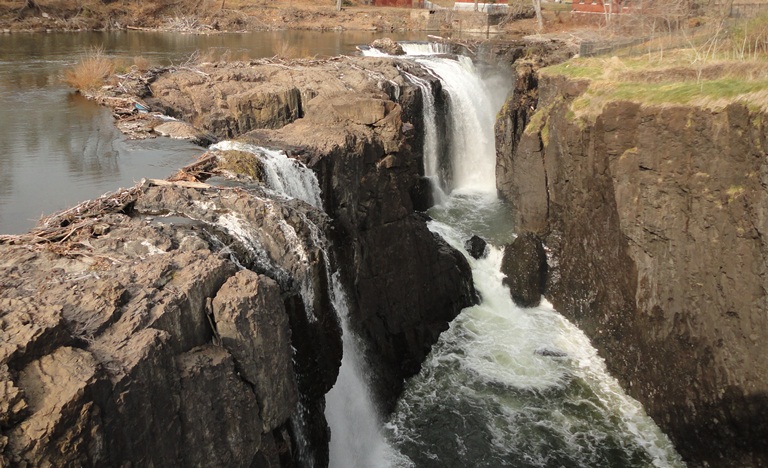 V. Scott - NPS PHOTO
NATIONAL NATURAL LANDMARK
The Great Falls of Paterson, the centerpiece of this park, became a National Natural Landmark in 1967. Their impressive power was the inspiration for Alexander Hamilton to establish the first planned industrial city in the United States here in 1792.
The National Natural Landmarks Program encourages and supports the conservation of sites that illustrate the nation's geological and biological history, and to strengthen the public's appreciation of America's natural heritage.
Learn more about the National Natural Landmarks Program.