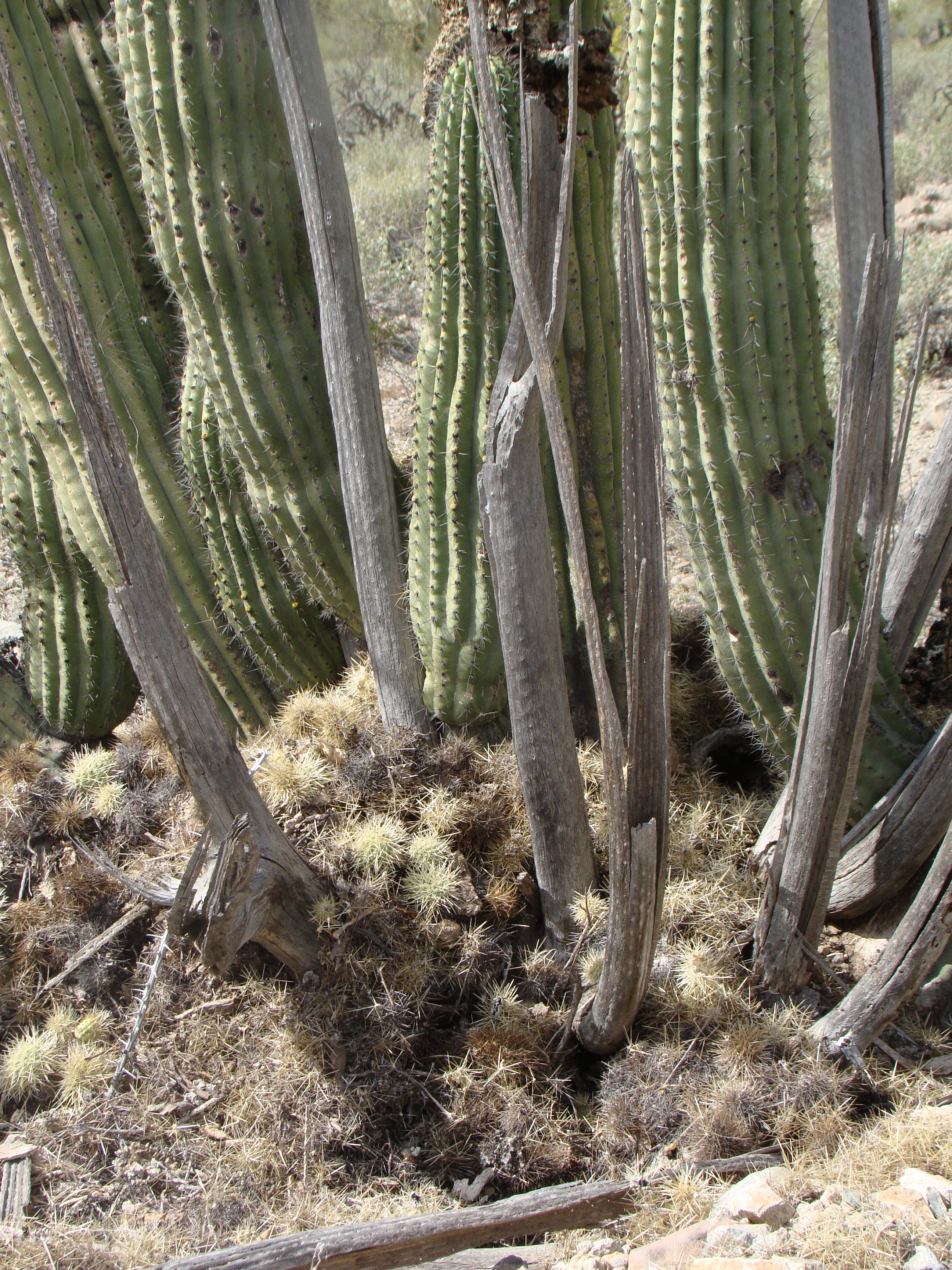 NPS Photo. Scott Babinowich
Packrats are famous for these dens, which can also be called packrat middens. Middens are made out of anything the packrat could scavenge, including sticks, cactus parts, animals waste, car keys, garbage, and are usually tucked away in a sheltered area at the base of prickly pear, Organ Pipe Cactus, or among rock boulders. The midden acts as insulation for the packrat nest, which lies underground but remains close to the surface. In most cases, you will see middens covered with cholla joints, serving mainly as insulation, but also serve as a defense against coyotes who like to dig up the nests. Several entrance holes are dug, providing for a quick escape should snakes enter the midden! Packrats live alone, unless the female has young.
Evidence suggests that packrats will keep their middens in their family, by passing it down from generation to generation. It seems as if the females remain control of the midden, passing down the nest through female offspring. Due to this constant use, some packrat middens have been dated to over 1000 years in age. The middens have become a great archeological resource, allowing for the monitoring of changing climates, ecosystems, and human activity.