Haunted Candlelight Tours

Haunted Candlelight Tours Offered Sunday, October 26 through Friday, October 31, 2014. The tour begins at 4pm and are first come first serve. The tour is limited to 12 people per group. Last regular cave tour will be at 3pm.
RV & Travel Trailer Parking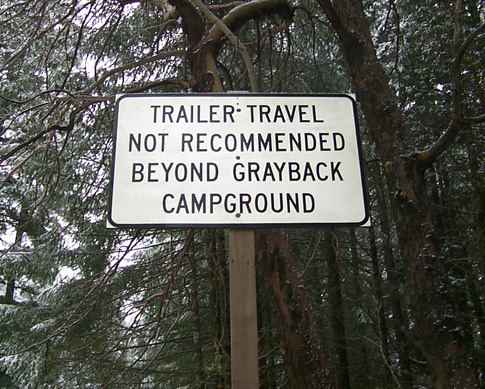 Travel trailers and large RVs are not recommended beyond Grayback campground (mile post 12) due to the winding road to the Monument.
Park your RV or Travel Trailer
If you have a large RV or travel trailer, park it (for free) at the Illinois Valley Visitor Center (IVVC) in Cave Junction which is located on Hwy 46 at 201 Caves Highway, Cave Junction, OR 97523. This is just a short distance from Hwy 199 intersection in Cave Junction. Call (541) 592-4076 for more information. Please be advised that the IVVC is not staffed after 4:30 pm. Parking is at your own risk. It is recommended that you DO NOT park after hours and/or overnight.
There are also two campgrounds located on Highway 46 that will accommodate recreational vehicles and trailers overnight. These are Country Hills Resort (privately owned, located on Highway 46, eight miles southeast of Cave Junction) and Grayback Campground (a National Forest campground, located on Highway 46, twelve miles southeast of Cave Junction), both located on Highway 46.
Did You Know?

The furniture in the historic Oregon Caves Lodge was custom made by the Mason Manufacturing Company. The furniture has hand painted designs and often used iron strapping, and leather in its construction. The furniture was branded with a small horse shoe design, the icon of the company. More...