Ditch Maintenance Along Park Roads: Motorists May Encounter Delays

Motorists may encounter delays along Sol Duc Road (9/30 - 10/1), Whiskey Bend Road (10/2), Deer Park Road (10/7-10/8), and Hurricane Ridge Road (10/9 - 10/10) due to routine cleaning of roadway drainage ditches.
Olympic Hot Springs Road Closed

The Elwha Valley's Olympic Hot Springs Road is closed to public entry beyond the Altair Campground. Olympic Hot Springs is not accessible from the Elwha. The road is expected to re-open by Summer 2015.
Safety Advisory: Mountain Goats

NPS has received reports of aggressive mountain goats near trails at Hurricane Ridge, Royal Basin, Seven Lakes Basin, Lake of the Angeles, & Grand Pass. Visitors are required to maintain a distance of at least 50 yards from all wildlife. More »
Weather
Like everything else about Olympic, the weather is extremely variable, from season to season and place to place. Visitors should come prepared for a wide range of conditions. Rain gear and layered clothing are essential.
Overall, the Olympic Peninsula has a moderate marine climate with pleasant summers and mild, wet winters.
Summers tend to be fair and warm, with high temperatures between 65 and 75 degrees F. July, August and September are the driest months, with heavier precipitation during the rest of the year.
While winters are mild at lower elevation, with temperatures in the 30's and 40's, snowfall can be heavy in the mountains, with accumulations of up to 10 feet common.
More on Olympic's climate and weather patterns.
At any time of year, visitors should come prepared for a variety of conditions. The Seattle office of the National Weather Service provides up-to-date weather information and forecasts.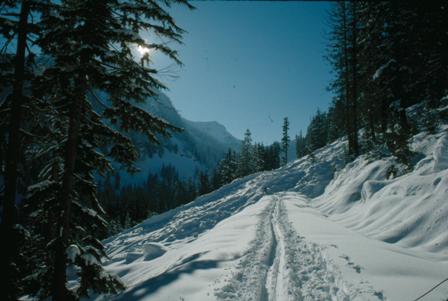 Avalanche conditions can change daily or even hourly during snow season. The Northwest Avalanche Center has current information -- be sure to check it before any ski or snowshoe trip.


Did You Know?

Olympic National Park protects the largest unmanaged herd of Roosevelt elk in the world. Olympic was almost named "Elk National Park" and was established in part to protect these stately animals.