Visiting the Elwha Valley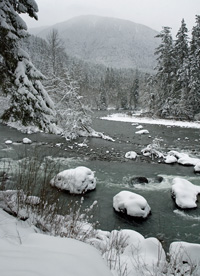 Ken and Mary Campbell
Overview:

The Elwha is the Olympic Peninsula's largest watershed and prior to the construction of two dams in the early 1900s, was known for its impressive salmon returns.
The Elwha Valley is located in the central northern area of Olympic National Park. Located 11 miles west of Port Angeles, the Elwha Valley is reached by the Olympic Hot Springs Road, off of Highway 101 (directions).
Today, the Elwha River is the site of one of the largest ecosystem restoration projects in National Park Service history. With its sparkling river surrounded by mountains, the Elwha Valley is a popular destination for all.
General information about the Elwha Valley, facilities, trails, camping, and regulations can be found on the Elwha brochure (pdf).
Map and description of locations where you can learn more and Experience Elwha River Restoration.

Places to Stay:

The Elwha Valley has two campgrounds, Elwha campground with 30 sites (open all year) and Altair campground with 40 sites (closed in 2015 due to river damage). Nearby lodging can be found in Port Angeles or within the park at Lake Crescent.
Recreation:

The Olympic Hot Springs Road and Whiskey Bend Road offer sightseeing opportunities through the valley's lowland and montane forests, as well as access to two picnic areas and a number of hiking trails.
Popular dayhikes in the area include the Boulder Creek trail and the Humes Ranch Loop.
Fishing in the Elwha is catch and release only. Make sure to check out fishing regulations for Olympic National Park before you come.
Official park concessioner Olympic Raft & Kayak, located at 123 Lake Aldwell Road off of Highway 101, offers guided whitewater rafting trips on the Elwha River, as well as areas outside of Olympic National Park including the Hoh and Sol Duc rivers.

Nearby Areas:

The Olympic National Park Visitor Center, Hurricane Ridge, Lake Crescent, and the Sol Duc Valley are all within a one-hour drive of the Elwha Valley.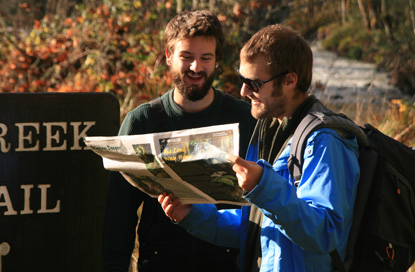 Henry Meyer