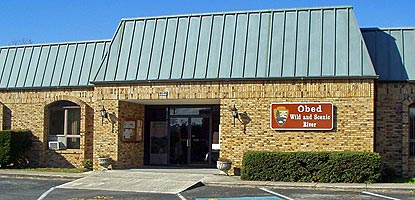 The Obed Wild and Scenic River Visitor Center is located at:
208 North Maiden Street
Wartburg, Tennessee, 37887
The visitor center offers exhibits on the river, its inhabitants, the cultural history of the area, and the recreational opportunities that the park provides.
A small bookstore is also included in the visitor center, which is open daily from 9:00-5:00 pm (EST), daily. The visitor center is closed Thanksgiving, December 25, and January 1.