Maps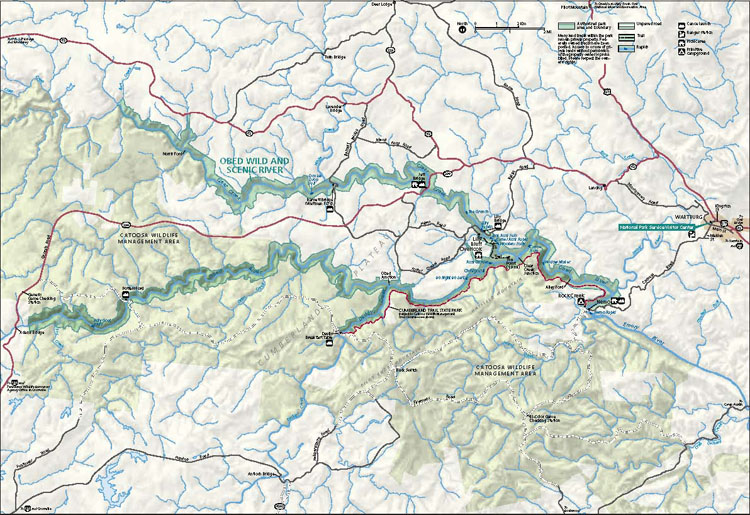 Maps, brochures and publications of the Obed Wild and Scenic River can be obtained at the Obed WSR Visitor Center, located at 208 North Maiden Street in downtown Wartburg, Tennessee. If you cannot make it to the visitor center but still want a map/brochure, please download the park map [494 kb PDF] or write to:

Obed WSR
P.O. Box 429
Wartburg, TN 37887
You may also obtain a map/brochure by calling us at (423) 346-6294.


Did You Know?

Did you know that more than a dozen boulders are located along the Boulder Trail? There are also more than 100 boulders located throughout the river's boundaries. Many rock climbers also enjoy boulder climbing along the Obed.