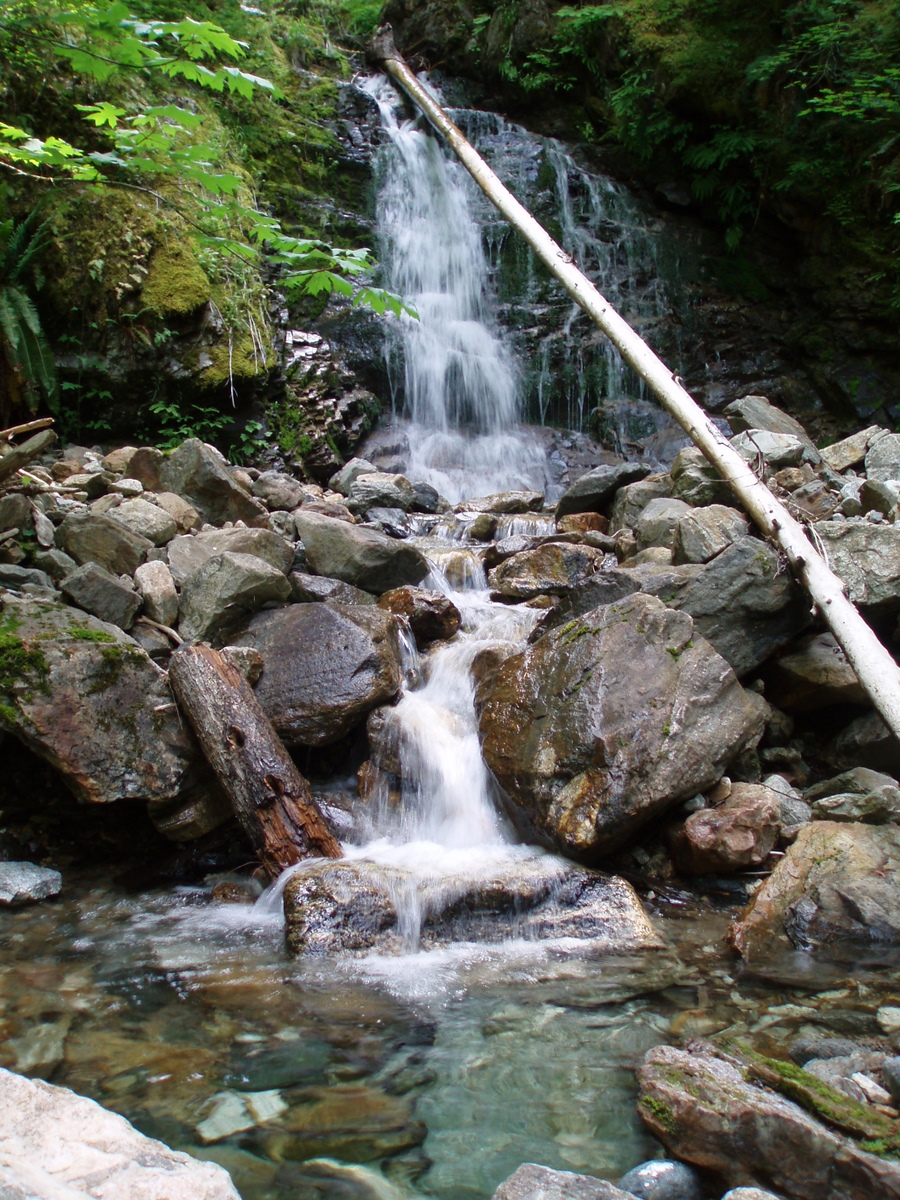 NPS Photo
Detailed Trail Description
The first mile (1.6 km) follows the bank of Stettatle Creek. Enjoy the lush carpet of moss and ferns. Watch for the water ouzel ("dipper"), a slate-gray bird. This bird sits on rocks in mid-stream and bobs up and down. The bobbing motion allows the bird to have depth perception in the water. In a flash it will dive into the current and come up some distance away with an insect or larvae in its beak. Listen for the chittering of the winter wren. This tiny brown bird is recognized by its upright spiked tail.
Leaving the creek, the trail ascends quickly but briefly, then continues on a more mellow plane through a mature forest. Look and listen for owls and deer. The trail narrows and crosses several streams, becoming less distinct before dwindling to an end at around 3 miles (4.8 km) from the trailhead. Do not venture beyond the distinct path unless you are prepared for route-finding and crosscountry travel.
Tributaries of Stetattle Creek originate high in the glaciers of McMillan Spires and Davis Peak. Glaciers grind rock into tiny particles which are carried in the water. Light refracting around these particles gives Stetattle Creek its blue-green hues.
Stetattle Creek, in the heart of the Skagit Gorge, was the natural boundary between the Upper Skagit Indians and their northern enemies from the Fraser River Valley. The word "Stetattle" may have originated from the Skagit name which referred to these people from the north.