Lone Mountain Fire Burns Above Lake Chelan - Trail Closures

The Lone Mountain Fire is burning in North Cascades National Park approximately five miles northwest of Stehekin in the Boulder Creek drainage. As a precaution Boulder Creek Trail has been closed entirely. The westbound War Creek Trail is also closed. More »
USFS closes Easy Pass Trail from State Route 20

Due to fire activity near the trail, the US Forest Service has closed the Easy Pass trail and trailhead on State Route 20. This area has been receiving precipitation. The highway remains open.
Hidden Lake Trail
And forget not that the earth delights to feel your bare feet and the winds long to play with your hair.
- Kahlil Gibran
| | | | |
| --- | --- | --- | --- |
| Distance - one way | Elevation gain | Use | Difficulty |
| Trailhead to Lookout: 4.5 miles (7.2 km) | 2900 feet (884 m) | Hiker only | Moderately strenuous |
Hidden Lake Peak is a joyous hike that begins in cool forests but quickly propels the hiker into vast, open meadows filled with wildflowers, then rocky slopes and heather, before ending at a steep rocky pinnacle with a historic fire lookout perched on top. It is a very popular day hike, but also makes a nice overnight backpack trip and is an access route for climbers headed off into the Eldorado and Triad area. See the
for more information.
Special Concerns:
Snow lingers into late summer along this trail; ice axe, climbing skills, and routefinding are needed to reach the lookout in early season.
Pets and hunting are not allowed in North Cascades National Park (past the Hidden Lake col and down to the lake). Controlled pets are allowed along the trail and at the lookout (USFS).
Fires are not allowed within the National Park.
Backcountry Camping: A backcountry permit is required for all overnight stays within the National Park. Permits are limited. The area around Hidden Lake is a cross-country (trailless area) and there are no designated sites, toilets, or bear hangs. Decent camping in the park can only be reached via a rocky scramble through the massive boulder fields above the lake-there is no trail, so be prepared for some route-finding and scrambling. There is also dispersed, minimum-impact camping allowed in the US Forest Service, before reaching the saddle and lake. Avoid camping on the fragile heather communities. Fires are not allowed in the National Park, and stoves are recommended for all camping in the subalpine area. Hikers enter the National Park at the saddle before descending to the lake.
Access: Drive State Route 20 to the town of Marblemount, mile 106. Cross the Skagit River on a large steel bridge to access the Cascade River Road. Drive the Cascade River Road 10.2 miles (16.4 km), then turn left turn onto the Sibley Creek (Hidden Lake) Road (USFS Rd #1540). Drive 4.5 miles (7.2 km) to the small trailhead, and park so that you leave room for others and for yourself to exit easily. This road is moderately steep, fairly rough, and prone to washouts.
For more information on current trail and road conditions, permits, regulations and trip planning please see the Wilderness Trip Planner.
Detailed Trail Description
The trail climbs for 1 mile (1.6 km) through the forest before crossing Sibley Creek and entering the creek basin. Here the trail switchbacks moderately through avalanche and flower meadows thick with cow parsnip, false hellebore, fireweed, and many other wildflowers in season. Be sure to stay on the main trail to spare the meadows any additional erosion. Mudslides or trail slumps are not uncommon. As the trail crosses Sibley Creek again at a higher contour, look back down the valley for views of the icy volcanic dome of Mt. Baker to the northwest. Watch for Ptarmigan and water pipit in the subalpine and near Sibley Creek. Observe migrating hawks and eagles near Sibley Pass during autumn. Listen for the piercing whistle of marmots sunning on rocky slopes.
Now the trail begins a long, upward, open traverse through meadows, rocky slopes, and communities of heather and huckleberry, interspersed with small creeklets. Look back frequently as a sea of peaks begins to rise behind you. As the trail approaches the base of the rocky summit, a few small tarns and snowmelt provide a last water source for backpackers. During the short summer season, the meadows below the lookout are alive with color and sound. At this elevation, summers are short and intense. Watermelon snow, a type of green algae, colors the snow fields red. Look for glacier lilies blooming through snow edges.
As you near the saddle, the trail is easily lost in rocky slopes and lingering snowfields. Keep a sharp eye for cairns and sections of trail, and head for the low point of the col. From this 6600 foot (2000 m) saddle you are rewarded with your first view of Hidden Lake, a truly hidden deep blue gem of a lake that lies tucked in a talused pocket below the peak. The lake may be frozen or have patches of ice well into the summer. Beyond the lake are sweeping views of Forbidden, Boston, and Sahale Peaks, with the Quien Sabe Glacier fronting the far basin. To reach the lake, it is a steep half mile (0.8 km) boulder scramble down to its shore.
The 6890 foot (2100 m) lookout cabin is a half mile (0.8 km) and 300 feet (90 m) above the saddle, following blazes and cairns along the rocky, narrow path.
If snowy, this pitch may require an ice axe and climbing experience to negotiate.
The lookout, built in 1931, is no longer used for fire protection but is maintained by a volunteer group under an agreement with the US Forest Service and is open to the public. If you visit the lookout or spend the night, please keep the little building clean and in good condition.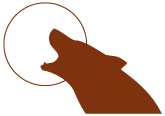 Ninety-three percent of North Cascades National Park Service Complex is designated as the Stephen Mather Wilderness, set aside by law for "the American people of present and future generations" for our protection and enjoyment. Please follow all
Leave No Trace
hiking and camping practices to reduce your impact on this special place and leave it unimpaired for future generations.
Did You Know?
Grizzly bear tracks can be a reliable indicator of species? Grizzly bear and black bear forepaw tracks are distinct from one another and often times better than a photo of the bear to confirm an observation. So don't just look up, look down.