NEW OPERATING HOURS

Effective 9.29.13: Visitor Center is CLOSED Mondays & Tuesdays. Wednesdays - Sundays, the Visitor Center will be OPEN 9 AM - 4 PM. Star Fort Pond is CLOSED 9 AM Sundays – 9 AM Tuesdays. Park grounds open dawn to dusk. Gates lock at 5 PM.
Pets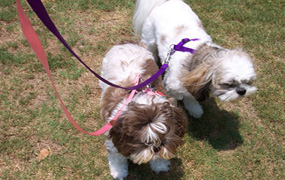 Don Zupon, Park Volunteer
Pets are allowed in the Park if they are on a leash & under control at all times. Animals are not allowed in the buildings except for service animals.


Did You Know?

Light Horse Harry Lee got his nickname because of his daring rides against the British. Lee's Legion wore green uniforms like those of the British Cavalryman Banastre Tarleton. It allowed them to operate in enemy territory & blend with the landscape. You can see where Lee fought at Ninety Six NHS.