NEW OPERATING HOURS

Effective 9.29.13: Visitor Center is CLOSED Mondays & Tuesdays. Wednesdays - Sundays, the Visitor Center will be OPEN 9 AM - 4 PM. Star Fort Pond is CLOSED 9 AM Sundays – 9 AM Tuesdays. Park grounds open dawn to dusk. Gates lock at 5 PM.
Laws & Policies
Park Regulations
The Superintendent's Compendium (rev. 8/14) is a compilation of designations, closures, permit requirements and other restrictions made by the superintendent, in addition to what is contained in Title 36 of the Code of Federal Regulations and other applicable federal statutes and regulations.
Federal
Firearms
Law
As of February 22, 2010, a new federal law allows people who can legally possess firearms under applicable federal, state, and local laws to legally possess firearms in this park.
It is the responsibility of visitors to understand and comply with all applicable state, local, and federal firearms laws before entering this park. As a starting point about state and local firearms laws please visit our state's website:
http://www.sled.sc.gov/Reciprocity1.aspx?MenuID=CWP


Did You Know?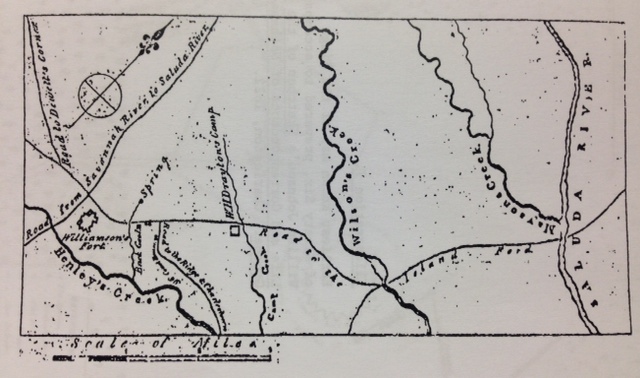 Ninety Six National Historic Site preserves the site of the first land battle south of New England during the American Revolution. It was fought on November 19-21, 1775.