NEW OPERATING HOURS

Effective 9.29.13: Visitor Center is CLOSED Mondays & Tuesdays. Wednesdays - Sundays, the Visitor Center will be OPEN 9 AM - 4 PM. Star Fort Pond is CLOSED 9 AM Sundays – 9 AM Tuesdays. Park grounds open dawn to dusk. Gates lock at 5 PM.
A Backcountry Holiday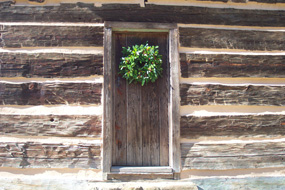 Ninety Six National Historic Site
Saturday, November 28, 2009
The 4th annual, original A Backcountry Holiday. Come celebrate the Holidays. Colonial style.
Next year's event: Saturday, November 27, 2010
Did You Know?

Andrew Pickens was originally from Pennsylvania. Nathanael Greene was from Rhode Island. "Light Horse" Harry Lee was from Virginia & Col. Thaddeus Kosciusko was from Poland. You can view oil paintings of these leaders & the battlefields where they fought at Ninety Six National Historic Site.