Hours change

Starting June 1st until September 1st, the visitor center will be open Sunday through Saturday from 9:00 AM to 4:30 PM and federal holidays.
Things To Know Before You Come
Visitors are encouraged to stay on public roads, as nearly all property is privately owned. Please use care while exploring Nicodemus National Historic Site.



Did You Know?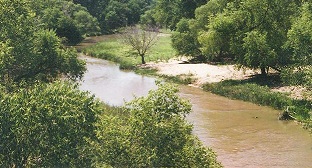 Now generally dry, the South Fork of the Solomon River once provided recreation, water for baptisms, and fish for food for local residents.