Operating Hours & Seasons
The Visitor Center hours are 9:00 AM to 4:30 PM CST except for Thanksgiving Day, Christmas Day, and New Year's Day.
There are rare occasions where we may be unexpectedly closed due to severe weather or limited staff. You may want to call ahead to confirm that we are open the day you plan to visit. Please phone 785-839-4233.


Did You Know?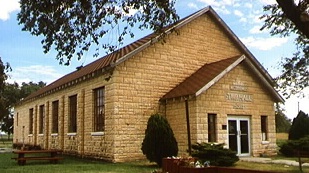 Twelve local men worked on constructing the 1939 (Work Progress Administration(WPA) Township Hall using stone quarried northwest of Penokee in Graham County.