Things To Do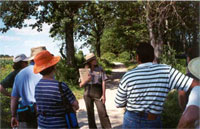 There's a lot to see and do at Minute Man National Historical Park! Click on Places to Go to learn more about Park sites.
If you visit between Memorial Day weekend and the end of October, you may catch one of our daily Ranger programs. For a complete listing of what we offer, click on the Guided Tours link.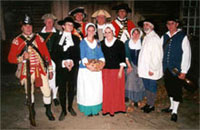 Minute Man NHP also hosts a broad range of special events featuring historical reenactors, musical performances, story telling and much more! Click on the Schedule of Events link to find out what special programs and events are happening at the time of your visit.


Did You Know?

The Hartwell family, prosperous farmers, owned and operated the Hartwell Tavern. The Hartwells' house doubled as a tavern, serving travelers to and from Boston. Living history demonstrations provide a glimpse of life at the time of the Revolution. More...