Lessons in History
The Pearl Harbor attack intensified existing hostility towards Japanese Americans. As wartime hysteria mounted, President Roosevelt signed Executive Order 9066 forcing over 120,000 West Coast persons of Japanese ancestry (Nikkei) to leave their homes, jobs, and lives behind and move to one of ten Relocation Centers.

This single largest forced relocation in U.S. history is Minidoka's story.

Read More
Did You Know?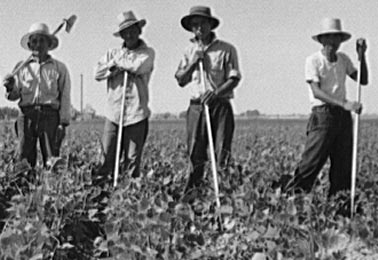 In 1944 produce from the project farms was delivered to the mess halls. They delivered: 7,000 lbs. of leaf lettuce 2,230 lbs. of radishes 3,000 lbs. of dressed pork with 500 - 600 lbs. to be delivered each week thereafter Source; Arthur Kleinkopf's diary.