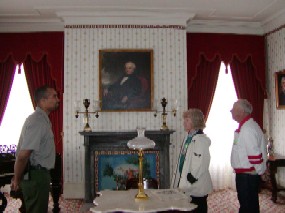 National Park Service
Daily Tours
Ranger-led tours of Lindenwald. See the centerpiece of President Van Buren's Lindenwald farm. The mansion is also where Van Buren managed two presidential campaigns and entertained politicians and celebrities during the turbulent 1840's and 1850's.
Sign-up for tours at the visitor center. Tours begin at the top of every hour from 9:00 to 4:00.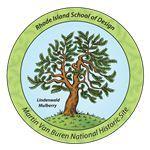 Witness Tree Project Tours
Martvin Van Buren National Historic Site and The Rhode Island School of Design (RISD), have partnered together to present The Witness Tree Project in Lindenwald. In the winter of 2011, a white mulberry tree just south of Lindenwald, fell. This spring RISD students enrolled in a joint history seminar and furniture design studio. The project for the class was to create art pieces, which represented Van Buren and his life during the Antebellum Period.
On Saturday's at 9:30, now until August 29th, there will be a special tour through Lindenwald focusing solely on the Witness Tree Project.