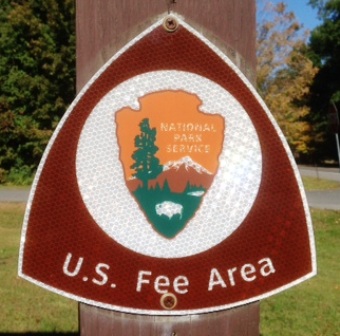 Entrance Fees

2015
Fee Schedule
Fees
Individual $7.00 - valid one day
Family $15.00 - valid one day
Details
Entrance fees must be paid by visitors 16 and older. Individual entrance is $7.00 and valid for one day. Family entrance is $15.00 and is valid for four adults for one day. There is no fee for children age 15 and under. America the Beautiful - The National Parks and Federal Recreational Lands Passes are honored and must be presented at the visitor center.
End of 2015 Season
The last day for house tours will be Saturday, October 31st. Make sure to stop by and see the house before it closes for the winter!


Tour President Van Buren's mansion

See the inside of Martin Van Buren's 36 room mansion Lindenwald on a Ranger-guided tour. Discover the youthfulness of America and the promise and the tumult of politics before the Civil War.