Fees & Reservations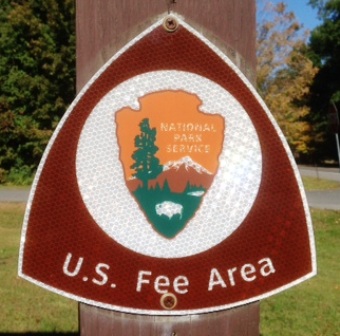 Entrance Fees

2014
Fee Schedule
Fees
Individual $5.00 - valid one day
Family $12.00 - valid one day
Details
Individual entrance is $5.00. Family entrance is $12.00 and is valid for four adults and accompanying children age 15 and under.
In 2015
August 25, NPS Founder's Day is a fee free day. Visitors will not need to pay the usual entrance fee to see Lindenwald. September 26, National Public Lands Day is also a fee free day in 2015.



Tour President Van Buren's mansion

See the inside of Martin Van Buren's 36 room mansion Lindenwald on a Ranger-guided tour. Discover the youthfulness of America and the promise and the tumult of politics before the Civil War.
Did You Know?

President Martin Van Buren's oldest son Abraham graduated from the United States Military Academy at West Point in 1827. Abraham served for 18 years in the U.S. 1st Dragoons. He was brevetted lieutenant colonel in August 1847 after the Battles of Contreras and Churubusco during the Mexican War.