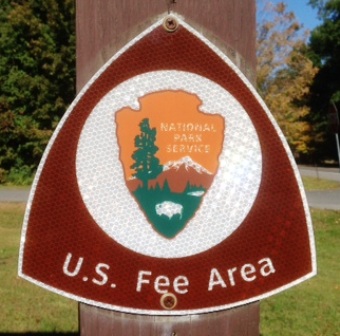 Entrance Fees

2015
Fee Schedule
Fees
Individual $7.00 - valid one day
Family $15.00 - valid one day
Details
Entrance fees must be paid by visitors 16 and older. Individual entrance is $7.00 and valid for one day. Family entrance is $15.00 and is valid for four adults for one day. There is no fee for children age 15 and under. America the Beautiful - The National Parks and Federal Recreational Lands Passes are honored and must be presented at the visitor center.
In 2015
August 25, NPS Founder's Day is a fee free day. Visitors will not need to pay the usual entrance fee to see Lindenwald. September 26, National Public Lands Day is also a fee free day in 2015.



Tour President Van Buren's mansion

See the inside of Martin Van Buren's 36 room mansion Lindenwald on a Ranger-guided tour. Discover the youthfulness of America and the promise and the tumult of politics before the Civil War.