Tours Begin Monday May 19, 2014.

Several recent publications have incorrectly indicated that tours resume the weekend of April 19 & 20. The park grounds are open year round from 7:00am to sunset, but tours will not resume until Monday May 19.
Virtual Tour
National Park Service
You may explore President Van Buren's beloved home on this virtual tour. This tour requires the Adobe Flash plug-in on your browser. If your computer is not already equipped with the Flash player the first time you begin the tour there will be a brief delay as the program searches for the appropriate Flash plug-in. We hope that you enjoy this virtual tour and will make plans to visit the real thing soon. To begin your tour click on Van Buren's portrait.
Did You Know?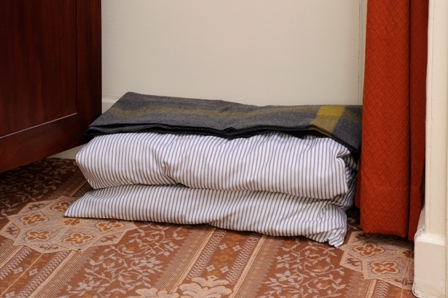 That in September of 1849, Henry Clay was accompanied on a visit to Lindedwald by his slave Levi. Levi slept in Clay's room at Lindenwald on the floor in a bedroll.