People
National Park Service
At any time during Martin Van Buren's twenty-one year residency, an intriguing collection of people lived within his home and in the nearby communities. There was a stream of family, politicians, friends, guests and children constantly coming and going. Additionally, there was a ever-changing mix of domestic and agricultural employees. Some of the workers were native born, many were immigrants, most were white, some were black. To read what some of the extensive research reveals about the people associated with Lindenwald and President Van Buren click on the links below.
National Park Service
Research

Scholarship is critical to the work that is accomplished at Martin Van Buren National Historic Site. The need for current, factual, balanced historical research is, of course, essential to the preservation of the physical resources of the site. It is even more important to the understanding and interpretion of President Van Buren and the ante bellum period of American history. National Park Service professionals and noted national scholars have conducted many of the studies. Much of the research is arranged through the National Park Service's agreement with the Organization of American Historians. Some of the more recent studies can be accessed below:

---
Irish Immigrant Workers in Antebellum New York: The Experience of Domestic Servants at Van Buren's Lindenwald
The Little Magician after the Show: Martin Van Buren, Country Gentleman and Progressive Farmer, 1841-1863
Return to His Native Town, Martin Van Buren's Life at Lindenwald 1839-1862
From Homeland to New Land: A History of the Mahican Indians, 1600-1830
Plant Yourself in My Neighborhood: An Ethnographic Study of Farming and Farmers in Columbia County, New York

Did You Know?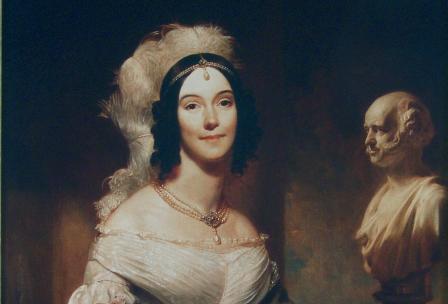 That in 1843 Angelica Singleton Van Buren suffered the loss of a child at Lindenwald and as a result was forced to recuperate on the hall sofa, which actually converts to a full size bed.