Tours Begin Monday May 19, 2014.

Several recent publications have incorrectly indicated that tours resume the weekend of April 19 & 20. The park grounds are open year round from 7:00am to sunset, but tours will not resume until Monday May 19.
Collections
Here you can view images of selected objects in the site's museum collection as well as read the Historic Furnishings Report which provides in-depth analysis and documentation of the items placed inside the Lindenwald mansion.
Historic Furnishings Report for "Lindenwald"
---


Did You Know?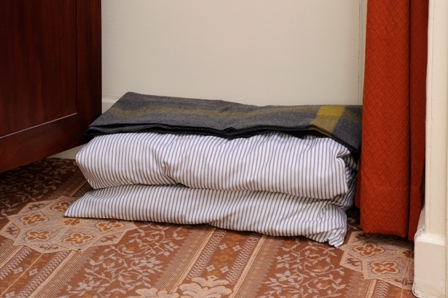 That in September of 1849, Henry Clay was accompanied on a visit to Lindedwald by his slave Levi. Levi slept in Clay's room at Lindenwald on the floor in a bedroll.