Collections
Here you can view images of selected objects in the site's museum collection as well as read the Historic Furnishings Report which provides in-depth analysis and documentation of the items placed inside the Lindenwald mansion.
Historic Furnishings Report for "Lindenwald"
---


Did You Know?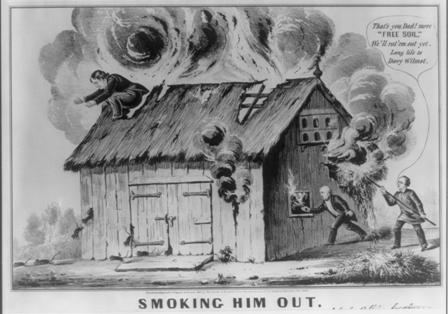 In the 1848 Presidential election, Martin Van Buren ran as the candidate for a new third party. The Free-Soil Party was group of disaffected Democrats opposed to the extension of slavery into the south-western territories captured from Mexico during the Mexican-American War. Martin Van Buren was the presidential candidate and Charles Francis Adams was chosen as Van Buren's running mate. The Free-Soil Party received 10% of the popular vote in 1848 but no electoral votes. The Whig candidate and Mexican War hero Zachary Taylor won the Presidency in 1848.