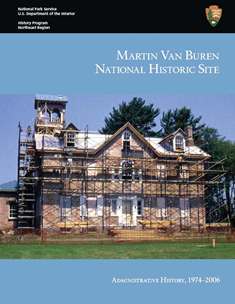 Review and Comment on Our Planning

In addition to specific planning for
interpretation
and
landscape management
the National Park Service has begun developing a
General Management Plan
(GMP) for Martin Van Buren National Historic Site in Kinderhook, New York. The result of our multi-year effort will be a dynamic document that provides guidance for the park's day-to-day management as well as longer-range strategies for resource protection, visitor use, partnerships, and park operations.
The documents and studies above provide support for specific areas of park management while the GMP establishes an overall direction for management and development of the park. To learn more about the GMP click here. To make comments to be considered in preparing the plan e-mail us here.
Discover the Park's Administrative History

To understand the history of the site, how it has been managed and the bearing the past has on current planning click here to view the park's administrative history.