Firestation No 6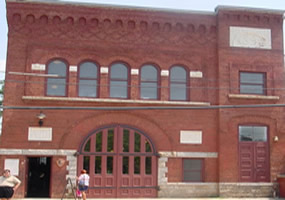 Fire Station No. 6 was built in 1894 and served the "Sweet" Auburn community until 1991. Hear about the desegregation of the Atlanta Fire Department and view a 1927 American LaFrance fire engine at the museum. The Eastern National Bookstore is also located here.
Click on the appropriate link for a brief history of the Fire Station and/or current plans for establishing a Fire Museum (PDF- 18,229kb).
Did You Know?

Ebenezer Baptist Church's most famous member, Martin Luther King, Jr., was baptized as a child in the church. After giving a trial sermon to the congregation at Ebenezer at the age of 19 Martin was ordained as a minister. In 1960 Dr. King, Jr. became a co-pastor of Ebenezer with his father.