Firestation No 6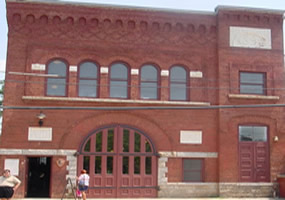 Fire Station No. 6 was built in 1894 and served the "Sweet" Auburn community until 1991. Hear about the desegregation of the Atlanta Fire Department and view a 1927 American LaFrance fire engine at the museum. The Eastern National Bookstore is also located here.
Click on the appropriate link for a brief history of the Fire Station and/or current plans for establishing a Fire Museum (PDF- 18,229kb).
Did You Know?

August 28, 1963. The largest protest demonstration in U.S. history occurred at the Lincoln Memorial in Washington, D.C., where 250,000 blacks and whites gathered to lobby for passage of sweeping civil rights measures by Congress. Dr. King thrilled the crowd with his "I Have A Dream" oration.