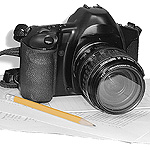 On this page are the latest press releases from Mammoth Cave National Park. For further information on any of these items, please contact the park's Public Information Officer.
July 13, 2015
NPS launches Kentucky National Park Pentathlon
This week, the National Park Service (NPS) areas in Kentucky launch the Kentucky National Park Pentathlon, inviting those who visit all five NPS sites in the state to earn a special free commemorative patch. The Pentathlon is in recognition of the NPS 2016 Centennial.
July 07, 2015
Construction schedules at Mammoth Cave NP
Several construction projects will bring schedule changes to park operations, starting in August.
June 30, 2015
Cave trail construction open for bid
Mammoth Cave National Park will rehabilitate approximately two miles of heavily traveled cave trail along the Historic tour route. Those interested in bidding on the contract may visit www.FedBizOpps.gov. The bid period closes July 17, 2015.
June 05, 2015
Get outside for the Longest Day of Play and the "Mammothon"
Adventure and free fun await you at Mammoth Cave National Park, on Sunday, June 21, when the Park, Friends of Mammoth Cave, and Forever Resorts/Mammoth Cave Hotel will host the Longest Day of Play and a new event – the Mammothon.
May 06, 2015
Book Signing at Mammoth Cave NP
Come to a book signing event at Mammoth Cave National Park on Saturday, May 16, 11:00 a.m.-2:00 p.m., at the Eastern National book store inside the park visitor center. Authors will be available to chat about their books and to autograph them.
April 24, 2015
Houchin Ferry Boat To Be Drydocked
On Wednesday, April 29, 2015, the Houchin Ferry boat is scheduled to be removed from the river and moved to dry-dock in the Park maintenance area. The boat will be repaired and inspected for future use at the Green River Ferry location.
April 23, 2015
Mammoth Cave NP pumps $43.6 million into local economy
In 2014, Mammoth Cave National Park generated $43.6 million and 683 jobs in the south central Kentucky area, according to a recent economic impact study by the National Park Service.
April 09, 2015
Find Your Park at Mammoth Cave during National Park Week
MAMMOTH CAVE, Ky., April 9, 2015 – Mammoth Cave National Park joins parks, programs and partners across the country to encourage people to find their park and share their stories online at FindYourPark.com. Find Your Park is the theme of National Park Week 2015, April 18-26, and a public awareness and education campaign celebrating the milestone centennial anniversary of the National Park Service in 2016 and setting the stage for its second century of service.
February 20, 2015
Mammoth Cave National Park on a Tentative Winter Weather Schedule Saturday
Mammoth Cave National Park will be closing at 4:00pm Central Time on Friday, February 16, in preparation for the arrival of the second significant winter event of the week. Green River Ferry will cease operations Friday evening at 5:30pm. The park provisionally plans to open the Visitor Center at 10:00am Saturday, with the first tour departing at 11:00am. This schedule may be altered if conditions deteriorate.
August 25, 2014
Happy 98th Birthday National Park Service!
August 25, 2014, is the 98th birthday of the National Park Service, and the 198th anniversary of the first cave tours through Mammoth Cave – and more!