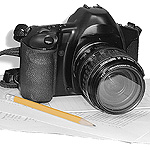 On this page are the latest press releases from Mammoth Cave National Park. For further information on any of these items, please contact the park's Public Information Officer.
February 01, 2016
Take a walk through Mammoth Cave's rich Black History
During the 1800s, enslaved African Americans guided tourist excursions through the dark, silent passages of Mammoth Cave. Their role in society was that of slaves, but in their daily lives they were leaders. In recognition of Black History Month, on each Saturday in February park staff will convey the legacy of enslaved guides at Mammoth Cave through walks, talks, video clips, and student art exhibited in the visitor center. The Black History Month activities are free and open to the public; reservations are not needed.
January 23, 2016
Mammoth Cave NP to Reopen on Sunday for Limited Services
MAMMOTH CAVE, KY -- Mammoth Cave National Park will reopen Sunday, January 24, at 10:00 a.m. for limited visitor services after two days of closure due to snow. Over Friday and Saturday the park received approximately a foot of snow, leaving roads impassible. The park will open Monday at the normal time with a modified tour schedule.
January 21, 2016
Mammoth Cave NP Closes January 22-23 for Winter Storm
The Park is in the middle of a winter storm warning area and is forecast to receive between 0.1" to 0.2" of ice and 9"-14" of snow between midnight on Thursday and 3:00 a.m. on Saturday. The park will be closed to the public Friday and Saturday. The Cave City Road will close at 5:00 p.m. Thursday, and the Mammoth Cave Parkway and Brownsville Road will close at 9:00 p.m. All other park roads remain closed since the previous weather event on Wednesday.
January 20, 2016
Mammoth Cave NP to Reopen Thursday
Mammoth Cave National Park will reopen at 8:00 a.m. for normal business hours on Thursday, January 21, following a closure for winter weather. Roads access through the park, however, remains limited.
January 19, 2016
Winter Storm to Close Mammoth Cave National Park on Wednesday
Mammoth Cave National Park will be closed Wednesday, January 20, in response to a major winter storm expected to blanket south central Kentucky with snow this week.
September 01, 2015
Changes in schedules, services at Mammoth Cave NP Renovation projects begin September 8
Mammoth Cave National Park will remain open when two major renovation projects begin on Tuesday, September 8, 2015: reconstruction of the cave trail along the Historic tour route; and upgrades to the concessions facilities at Mammoth Cave Hotel.
August 17, 2015
Bat Night celebrates bats and bat research August 29
Come to Mammoth Cave National Park for the 5th annual Bat Night celebration on Saturday, August 29, 2015, hosted by the park and the Mammoth Cave International Center for Science and Learning. It is a free event and everyone is invited to attend.
July 13, 2015
NPS launches Kentucky National Park Pentathlon
This week, the National Park Service (NPS) areas in Kentucky launch the Kentucky National Park Pentathlon, inviting those who visit all five NPS sites in the state to earn a special free commemorative patch. The Pentathlon is in recognition of the NPS 2016 Centennial.
July 07, 2015
Construction schedules at Mammoth Cave NP
Several construction projects will bring schedule changes to park operations, starting in August.
April 24, 2015
Houchin Ferry Boat To Be Drydocked
On Wednesday, April 29, 2015, the Houchin Ferry boat is scheduled to be removed from the river and moved to dry-dock in the Park maintenance area. The boat will be repaired and inspected for future use at the Green River Ferry location.