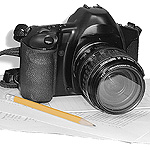 On this page are the latest press releases from Mammoth Cave National Park. For further information on any of these items, please contact the park's Public Information Officer.
September 01, 2015
Changes in schedules, services at Mammoth Cave NP Renovation projects begin September 8
Mammoth Cave National Park will remain open when two major renovation projects begin on Tuesday, September 8, 2015: reconstruction of the cave trail along the Historic tour route; and upgrades to the concessions facilities at Mammoth Cave Hotel.
August 17, 2015
Bat Night celebrates bats and bat research August 29
Come to Mammoth Cave National Park for the 5th annual Bat Night celebration on Saturday, August 29, 2015, hosted by the park and the Mammoth Cave International Center for Science and Learning. It is a free event and everyone is invited to attend.
August 07, 2015
Quilting in the Mammoth Cave Region
On Thursday, August 13, 7:30 p.m., join Folklorist-in-the-park Josh Chrysler and special guests Yvonne Campbell, Bessie Crenshaw, and Charlotte Vasquez, local quilters from the Mammoth Cave Region, for a discussion of the importance of quilting in their lives. The program will take place in the park outdoor amphitheater.
August 06, 2015
Founders Day brings free Mammoth Passage tours
Mammoth Cave National Park will offer free Mammoth Passage cave tours on Tuesday, August 25, 2015, in honor of Founders Day, the 99th anniversary of the founding of the National Park Service.
July 13, 2015
NPS launches Kentucky National Park Pentathlon
This week, the National Park Service (NPS) areas in Kentucky launch the Kentucky National Park Pentathlon, inviting those who visit all five NPS sites in the state to earn a special free commemorative patch. The Pentathlon is in recognition of the NPS 2016 Centennial.
July 07, 2015
Construction schedules at Mammoth Cave NP
Several construction projects will bring schedule changes to park operations, starting in August.
June 05, 2015
Get outside for the Longest Day of Play and the "Mammothon"
Adventure and free fun await you at Mammoth Cave National Park, on Sunday, June 21, when the Park, Friends of Mammoth Cave, and Forever Resorts/Mammoth Cave Hotel will host the Longest Day of Play and a new event – the Mammothon.
May 06, 2015
Book Signing at Mammoth Cave NP
Come to a book signing event at Mammoth Cave National Park on Saturday, May 16, 11:00 a.m.-2:00 p.m., at the Eastern National book store inside the park visitor center. Authors will be available to chat about their books and to autograph them.
April 24, 2015
Houchin Ferry Boat To Be Drydocked
On Wednesday, April 29, 2015, the Houchin Ferry boat is scheduled to be removed from the river and moved to dry-dock in the Park maintenance area. The boat will be repaired and inspected for future use at the Green River Ferry location.
April 23, 2015
Mammoth Cave NP pumps $43.6 million into local economy
In 2014, Mammoth Cave National Park generated $43.6 million and 683 jobs in the south central Kentucky area, according to a recent economic impact study by the National Park Service.
August 25, 2014
Happy 98th Birthday National Park Service!
August 25, 2014, is the 98th birthday of the National Park Service, and the 198th anniversary of the first cave tours through Mammoth Cave – and more!