Starting Wednesday July 23rd Expect Road Closures

July 23rd, Prosper Trail, North Slope & Middle Pass Trails - west side of the park CLOSED for forestry operations. McKenzie Farm Trail & McKenzie Rd will remain open for access between Prosper Parking Lot and the Pogue. CAUTION Heavy Equipment in use!
Hiking With Dogs - Walk Woodstock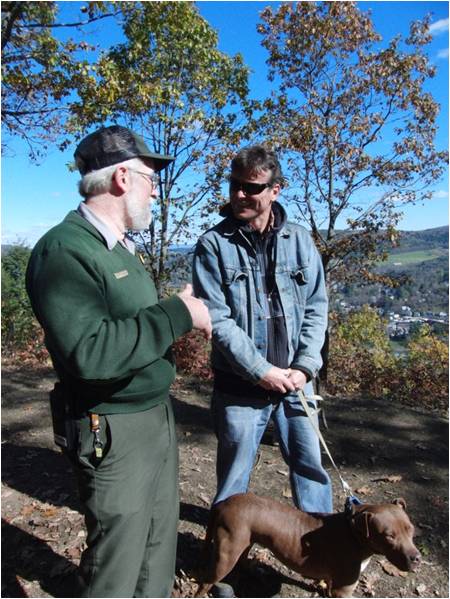 General Guidelines and Tips:
Dogs

are required to be on a leash at all times.

Yield the right of way when hiking with your dogs- not all hikers are comfortable around dogs.

Hiking is hard work for a dog. Watch your dog for signs of stress and fatigue, and give it plenty water and rest.

Never leave pets unattended inside vehicles, especially during summer.
The Green Mountain Club has made a four part series on Hiking with Dogs:
http://www.youtube.com/user/GreenMountainClub
Did You Know?

Marsh-Billings-Rockefeller NHP and Home of Franklin D. Roosevelt NHS have in common a passion for trees! Marsh-Billings-Rockefeller has the oldest sustainably managed woodland in North America. FDR, an amateur forester, personally supervised the planting of hundreds of trees on his Hyde Park estate.