Hiking With Dogs - Walk Woodstock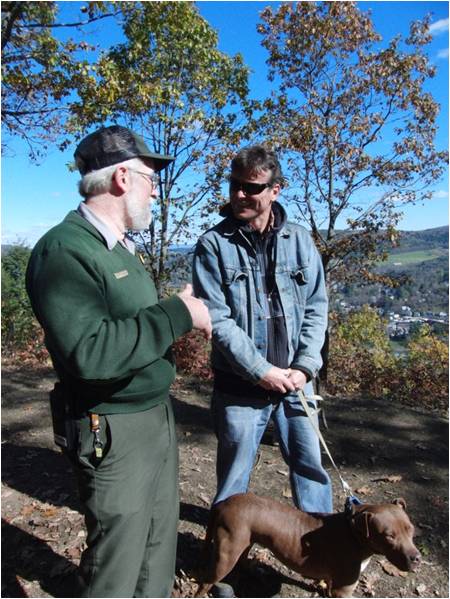 General Guidelines and Tips:
Dogs

are required to be on a leash at all times.

Yield the right of way when hiking with your dogs- not all hikers are comfortable around dogs.

Hiking is hard work for a dog. Watch your dog for signs of stress and fatigue, and give it plenty water and rest.

Never leave pets unattended inside vehicles, especially during summer.
The Green Mountain Club has made a four part series on Hiking with Dogs:
http://www.youtube.com/user/GreenMountainClub
Did You Know?

45 miles of carriage roads, an early 20th century gift of John D. Rockefeller Jr., weave around the granite mountains and valleys of Acadia NP. 14 miles of carriage roads, built in the 1880s by Frederick Billings, traverse the gentle slopes and historic woodlands of Marsh-Billings-Rockefeller NHP.