Heavy Equipment on McKenzie Carriage Road - Use Caution

All trails are now open. However, there is still equipment on the McKenzie Carriage Road. Hikers and horse riders should use caution when using that road.
Hiking With Dogs - Walk Woodstock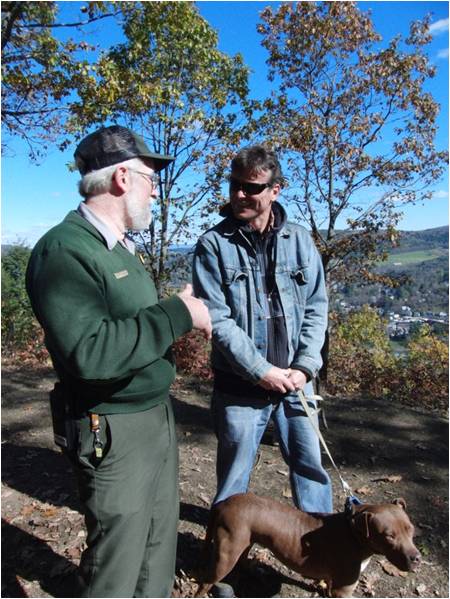 General Guidelines and Tips:
Dogs

are required to be on a leash at all times.

Yield the right of way when hiking with your dogs- not all hikers are comfortable around dogs.

Hiking is hard work for a dog. Watch your dog for signs of stress and fatigue, and give it plenty water and rest.

Never leave pets unattended inside vehicles, especially during summer.
The Green Mountain Club has made a four part series on Hiking with Dogs:
http://www.youtube.com/user/GreenMountainClub
Did You Know?

As a teenager, Laurance S. Rockefeller toured Yellowstone, Grand Canyon, and Mesa Verde with Horace Albright. Later in life, Laurance would donate lands to create Virgin Islands NP and Marsh-Billings-Rockefeller NHP. He was the first conservationist to receive the Congressional Gold Medal.