Chilkoot Trail
This short video brings to light the common risks and challenges that hikers may encounter on the trail. If you are interested in hiking the Chilkoot Trail check out this video to see if you are up to the challenge. Happy Trails.

Duration:

6 minutes, 43 seconds

Credit/ Author:

NPS: Erica Francis and Elizabeth Blakeley

Date created:

2013-02-05
The Chilkoot Trail is one of two main routes to the Klondike that originate in this area. Long before the gold rush, the trail was established by Tlingit people as a trade route into the interior of Canada. Fish, seal oil and seaweed were traded with the First Nations peoples for moose and caribou hides, plant materials and other goods unavailable on the coast.
The most challenging way to follow in the footsteps of the stampeders and natives is by hiking the 33-mile-long Chilkoot Trail, accessible only on foot. It is a difficult hike and usually takes three to five days. The trail begins at the Taiya River bridge near the Dyea townsite and travels over the Chilkoot Pass to Lake Bennett.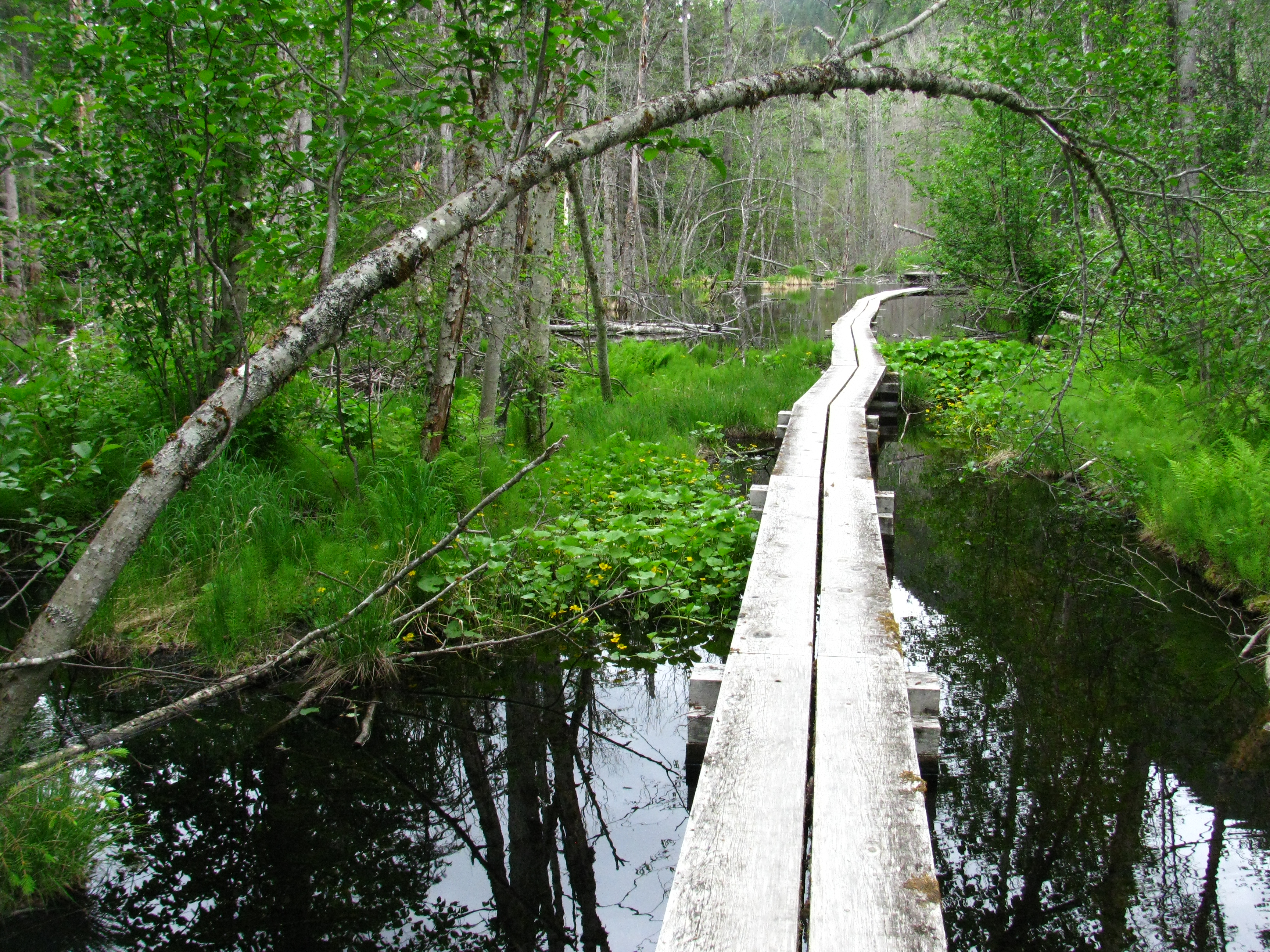 Backcountry Ranger Katie Unertl
Current trail conditions and detailed hiking information for the Chilkoot Trail:
Klondike Gold Rush NHP of Alaska, USA

Chilkoot Trail National Historic Site of Canada


Did You Know?

Most of those who went on the Klondike Gold Rush found no gold at all! By the time the gold seekers reached the gold fields of Dawson City, Yukon Territory, most of the good stakes had already been claimed.