Retrace the Steps of the Last Grand Adventure- The Klondike Gold Rush
"Gold!" is what the headlines read in 1897, starting the Klondike Gold Rush. Thousands, hoping to ease the woes of economic depression, sold farms, dropped businesses and boarded ships to follow their dreams north. Today Klondike Gold Rush NHP commemorates the bravery of the stampeders who voyaged north by protecting the trails, historic boomtowns and buildings of the Klondike Gold Rush era.
Did You Know?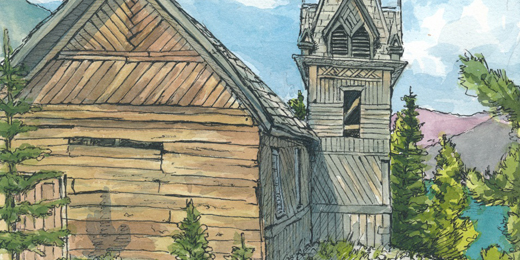 The Chilkoot Trail Artist in Residence program invites artists to spend two weeks on the Chilkoot Trail. This unique opportunity allows artists to create artwork and share stories with park visitors of how the setting inspires their compositions. More...